Are you looking for luxury honeymoon destination ideas? If so, you really need to consider booking a honeymoon package to Bora Bora, French Polynesia. You may have seen this idyllic island in the movie Couples Retreat, you may have seen it in an episode of Keeping Up With The Kardashians, or you may have even seen it in one of your very own dreams!
Take it from us… After the months and months (and months) of unavoidable stress caused by planning our wedding, we can place our hands firmly on our hearts and say that our very own Bora Bora Honeymoon resembled a week-long full-body massage, completely releasing us of all previous tension, pressure and fatigue. Download our free Bora Bora app and see it for yourself!
We'd be lying if we said it isn't expensive, but it's a surreal destination that creates a once in a lifetime experience; one which we think is totally worth it. So here they are, 5 fantastic reasons why you should consider Bora Bora as your honeymoon destination…
please note: if you're already married, this is the perfect reason to renew your vows and take another honeymoon


1. None of Your Friends Have Been There!
That's right, if you live in the Western World, it's not likely that any of your friends have ever been to Bora Bora – so you can be the trendsetter among your peers. Due to the far distance and the high cost, not many people are willing to pay for such an experience, but they will definitely think twice after seeing your honeymoon photos; just ask some of our very own newlywed friends who have been inspired by our Bora Bora honeymoon photos and followed suit *wink wink*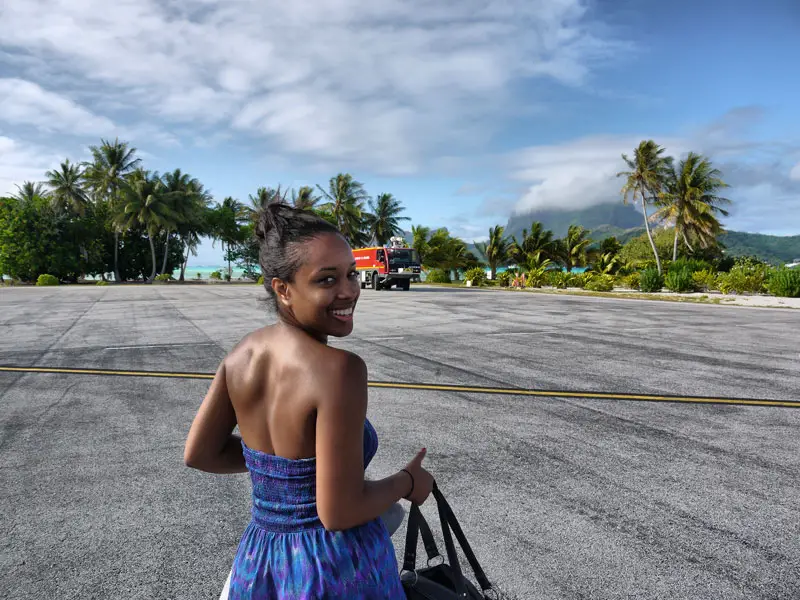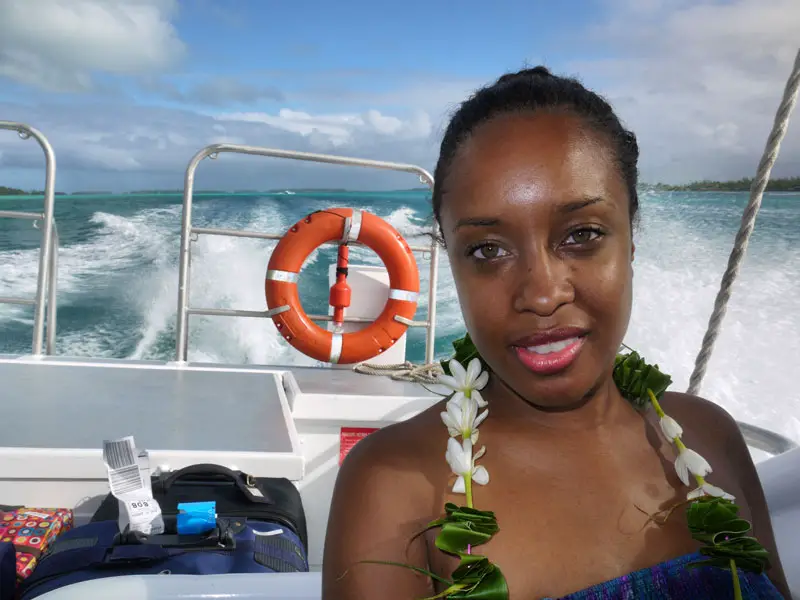 2. You Can Feed Friendly Stingrays For FREE Without Paying For a Stingray Feeding Tour
Depending on the resort you stay at, a group of friendly stingrays will show up on your beach and expect to be fed. We stayed at the InterContinental Bora Bora Resort & Thalasso Spa, where 14 stingrays showed up on the beach at 2 o'clock every afternoon like clockwork! You can even join in with the hotel staff and feed the stingrays.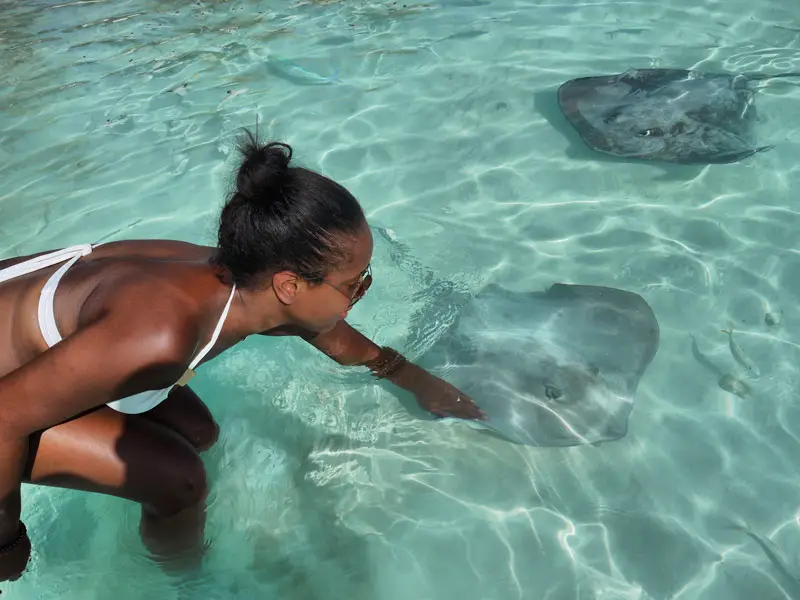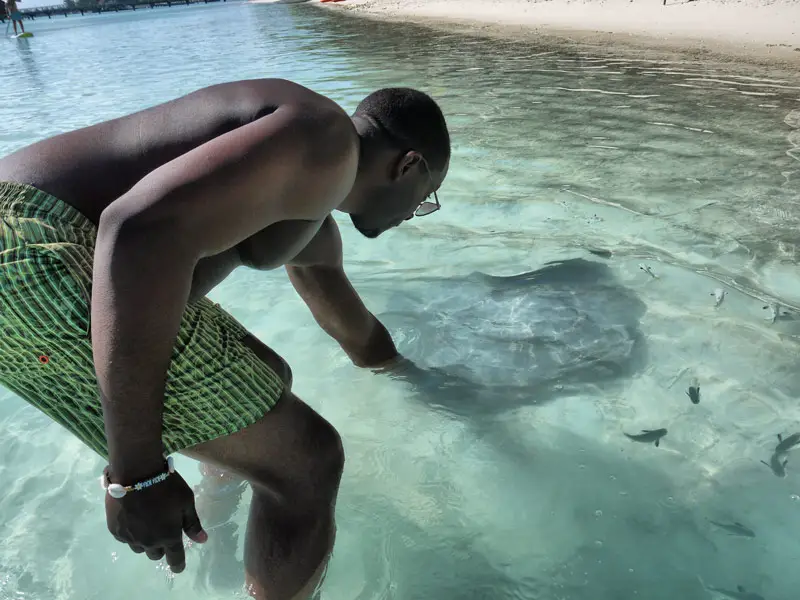 3. The Sharks Are Scared of YOU, Not The Other Way Round
Most people think of Steven Spielberg's movie Jaws when they think of sharks – a great white shark with razor sharp teeth, jumping out of the water, biting your fishing boat in half and trying to rip your left leg off. In Bora Bora, it's completely the opposite… After speeding across the lagoon on a speedboat and out to sea, you'll find some black tip sharks congregating (quite calmly), looking for food. Once you leap off your boat and into the sea to feed them, they dart away from you as fast as they can, so you actually have to chase them to give them those lovely chunks of tuna!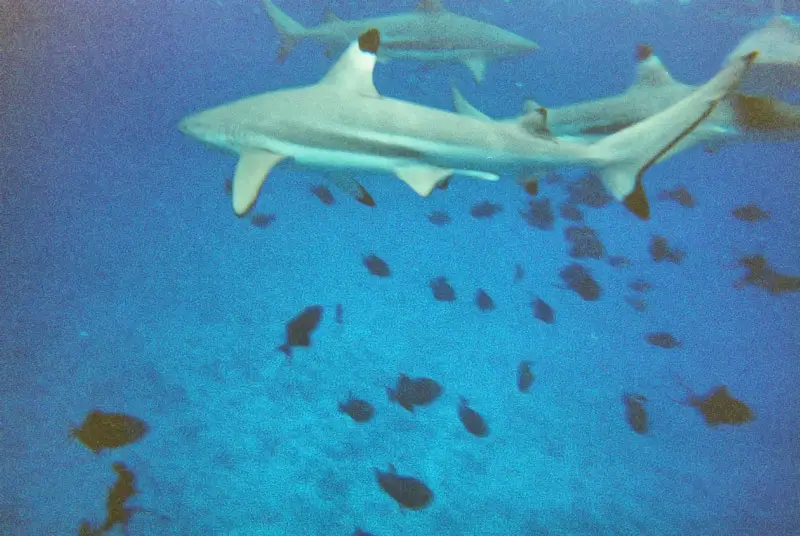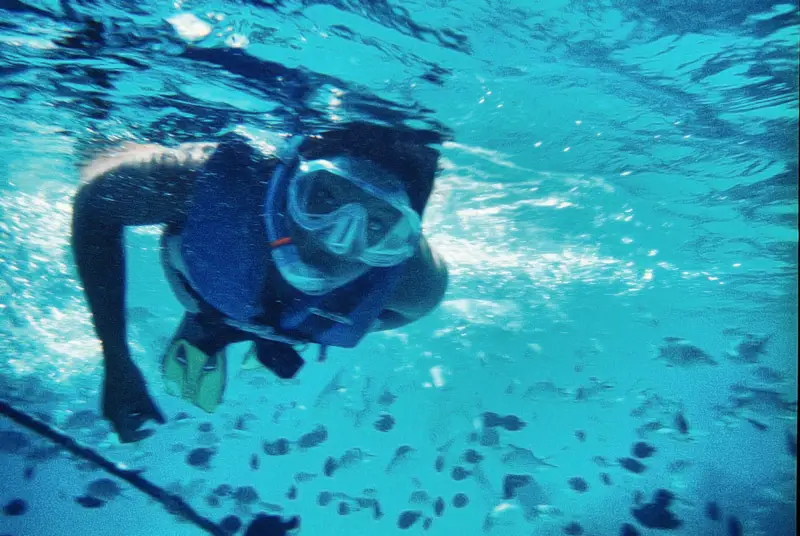 We booked our Shark snorkelling tour with GetYourGuide…
4. You Will See More Shooting Stars in One Night Than You've Seen in Your Entire Life so Far
We went to Bora Bora in the month of August, the clouds had cleared by early evening and there were no tall buildings, street lights or cars giving off light pollution at night. For this reason, we could see hundreds of stars in the sky. Whilst dining on the beach one night, we looked up at the sky and we were absolutely astounded with the number of shooting stars we saw; it was an almost never-ending meteor shower – something that us two Londoners had never seen before.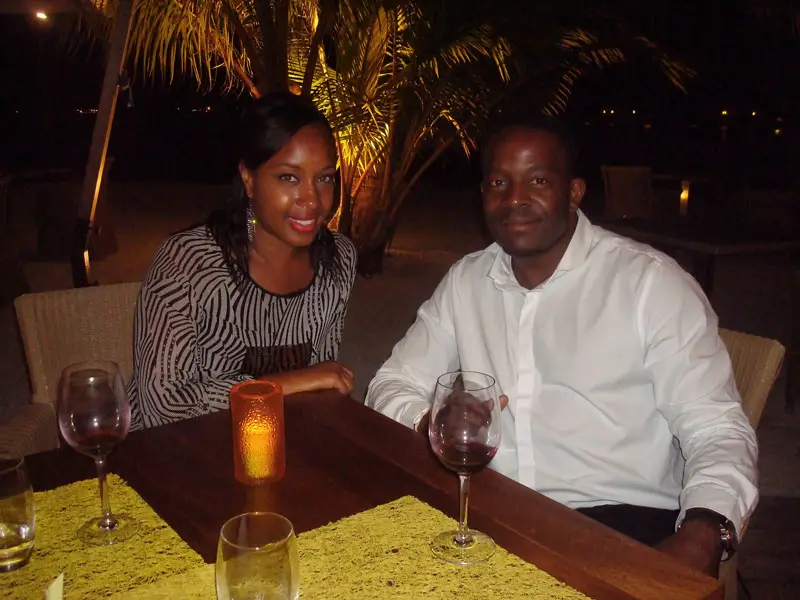 5. It is The Closest You Will Get to Heaven While You're Still Alive
If you believe in heaven, then you'll have to wait until you die to experience it… Until then, you can experience the next-best thing, a Bora Bora honeymoon! Serenity, peace, turquoise waters, private islands, white sand, beautiful sunsets, slowly-swinging hammocks and shooting stars – aaah, sounds like heaven.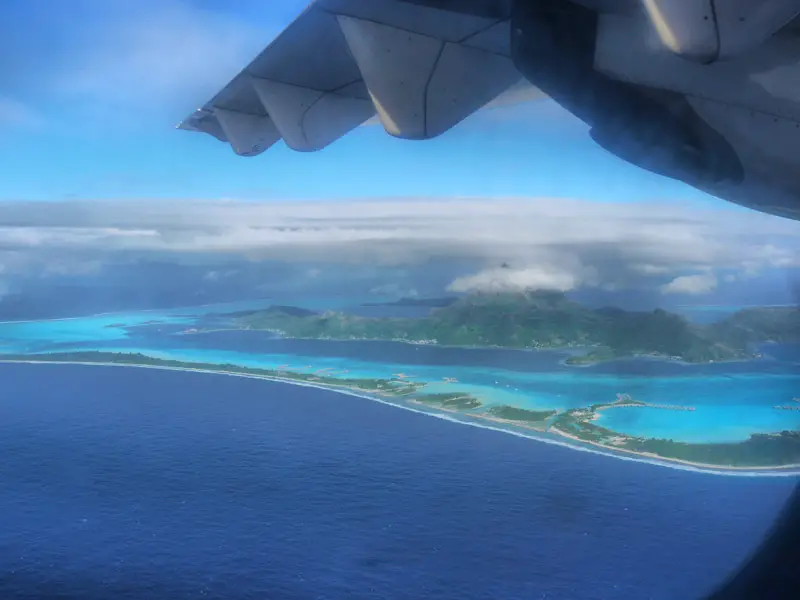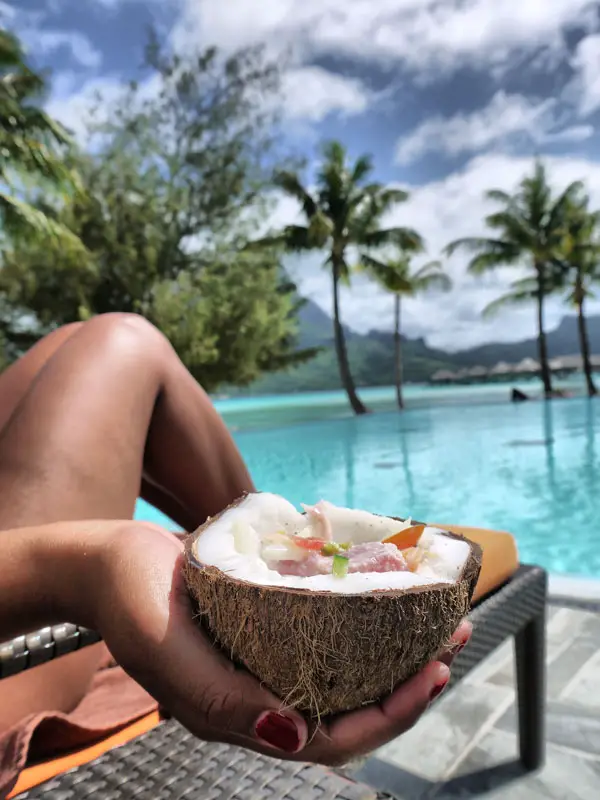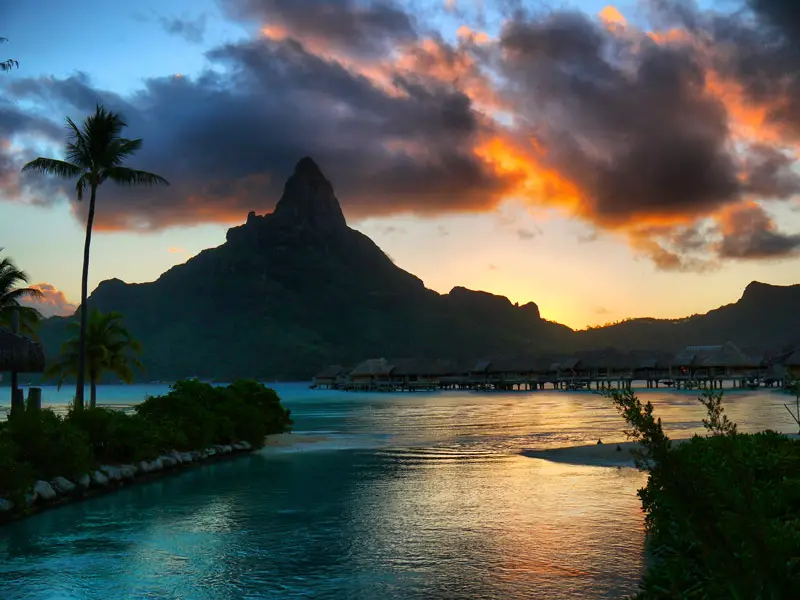 Plan Your Own Bora Bora Honeymoon
The first thing you should do… Download our Free Go To Bora Bora App for your iPhone, iPad, Android, Apple TV or Amazon Fire TV Stick. This will help you to plan your entire trip – from giving you the top 10 restaurants, attractions, nightlife and top things to do in Bora Bora, to giving you access to the best tours and activities on the island.
We always look for the best deals when it comes to flights, accommodation and tours. Over the last 19 years of enjoying trips together, we've come to rely on a few providers that have saved us money and given us a great service…
GUIDED TOURS, ACTIVITIES & THINGS TO DO IN BORA BORA
GetYourGuide.com – Excellent guided tours and all of the top things to do in Bora Bora, hand-picked by local, English and French speaking tour guides.
HOTELS, RESORTS & ACCOMMODATION IN BORA BORA
Booking.com offers the lowest prices on a great selection of hotels and resorts in Bora Bora
FLIGHTS TO BORA BORA
Skyscanner can save you up to 20% OFF your flight price by comparing flight prices on hundreds of websites including Expedia, British Airways, Air Tahiti Nui, Air New Zealand and more! Book a few months in advance and you'll find affordable flights to Bora Bora, with many international flights connecting first at Los Angeles (LAX) and Tahiti (Papeete).
CAR HIRE
TravelSupermarket – Offering car rentals for as little as £2.60 per day (or $3.70 USD), TravelSupermarket finds you the cheapest and best deal by comparing car hire prices at Avis, Hertz, Sixt, Budget, Holiday Autos and more
TRAVEL INSURANCE FOR FRENCH POLYNESIA
World Nomads – Simple, flexible and affordable worldwide travel insurance which includes 24/7 emergency assistance before & during your trip, valuables protection, trip cancellation cover and more