If you're one of those people who we tricked into following us on Instagram (haha!) then you will have seen us share our half overwater, half underwater split-shot photos (a.k.a split level photos a.k.a over-unders) from places such as The Bahamas, Jamaica, Croatia and Sardinia. A question that we get asked all the time is "guys, how do you take those half underwater, half overwater, over-under, split-level photo thingys? They look soooo cool". Well, we use a really simple technique that anyone can follow and it doesn't require any knowledge of professional photography. So, wait no longer because we're about to share our very simple, 3-step technique with you…
So you can take underwater split-shot photos like these…
Before you start, you'll need to invest in 2 small pieces of equipment…
If you don't have one already, you'll need to get a GoPro HERO action camera. We use a GoPro HERO4, which isn't the cheapest gadget out there but we have endless fun with ours, so we'd happily recommend that you take a GoPro with you on EVERY trip, just like we do – and you can get one for a decent price these days over at Amazon (here).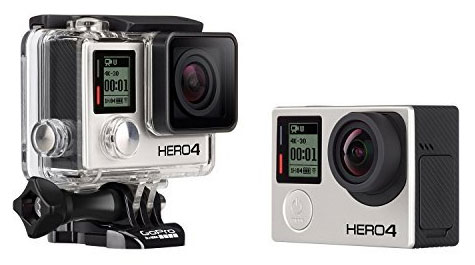 You'll also need a GoPro Dome Port, which we bought from Amazon (here). This is essentially a big, orb-shaped window (or lens) that you'll put your GoPro camera inside when you take your underwater split-shot photos. Note: Currently, no camera on its own can take a photo half underwater and half overwater (even with a waterproof case), but the Dome Port allows us to achieve this with little effort or skill required!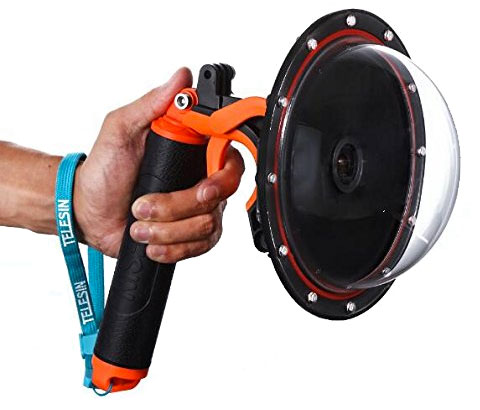 Have you already got a GoPro HERO 3 or HERO5? This Dome Port is 100% compatible with the GoPro HERO3 and HERO3+. If you've got a GoPro HERO5, then you'll need to use this Dome Port instead.
Once you've got these 2 pieces of equipment, you're good to go!
STEP 1 – Set Up Your GoPro Camera
Before getting in the water, switch on your GoPro HERO camera and navigate to the Timelapse option (timelapse photo, not timelapse video) by pressing the "mode" button repeatedly until you reach that option. If your timer is set to any number higher than 2 seconds, we'd recommend navigating to the settings option and changing your timer to 2 seconds. By taking a photo every 2 seconds over a 5-minute period, you'll capture 150 photos!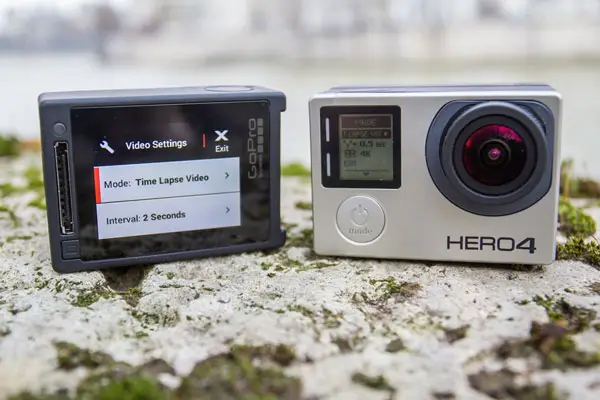 STEP 2 – Put the GoPro Camera in the Dome Port
Attached to the rear of the GoPro Dome Port is a transparent GoPro case, which looks identical to a standard GoPro waterproof case. Open this case (by pulling the string-toggle on the top of it) and put the GoPro camera inside it, then close the case. Your GoPro camera is now attached to the Dome and you're armed with all the necessary tools to become the next underwater split-shot photography pro!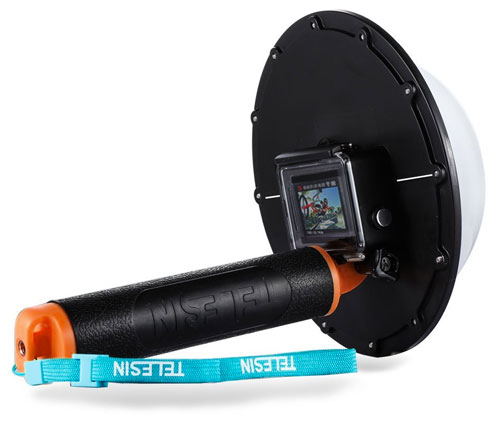 STEP 3 – Level-Up, Pose and Shoot!
Now that you've set up your equipment, you're ready to take your first of many underwater split-shot photos… or split level photos… or over-unders – call 'em what you want! (1) Enter the water and point the GoPro Dome Port towards your subject, (2) then half-submerge the dome in the water, ensuring that the long white line across the back of it is level with the water level (see below photo) and (3) press the silver button on the top of the GoPro case to start taking photos every 2 seconds. Spend at least 5 minutes in the sea / swimming pool / lagoon and you'll have captured 150 photos!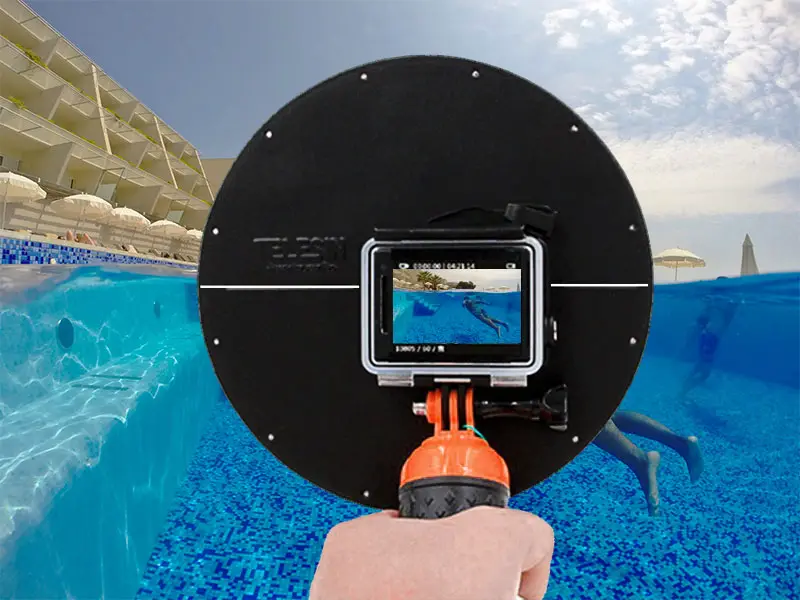 There you have it, you should now have plenty of half overwater, half underwater split-shot photos saved on your camera, ready to transfer to your smartphone and share with your Instagram followers and Facebook friends.
What if your photos come out too dark or too slanted?
No problem. Our photos sometimes come out a little dark (due to lack of sunlight and Mase's dark skin!) and sometimes too slanted (because water moves)… but there's an app to easily fix that! PicMonkey is an online photo editor that will brighten, sharpen and straighten your photos… with absolutely no professional photographic retouching skills needed! Just look at how it worked its' magic on our own photos…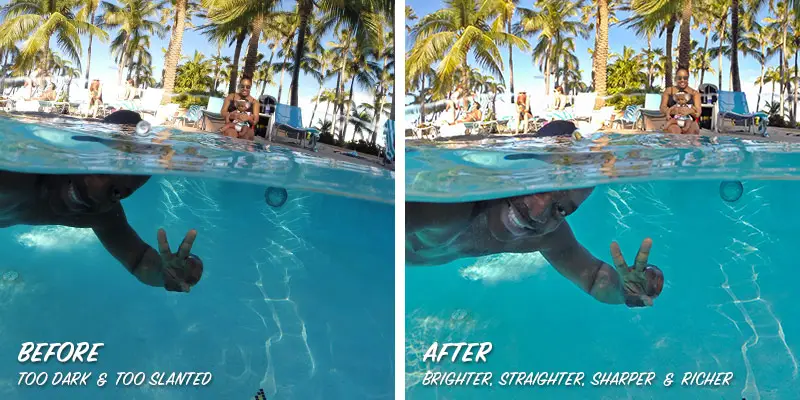 Step 1: Sign up for PicMonkey's free trial
Step 2: Scroll through a few PicMonkey tutorials to quickly learn how to edit a photo
Step 3: Use PicMonkey's online editor or mobile app to straighten, brighten and sharpen your photo
IF YOU ENJOYED OUR HOW-TO GUIDE, FEEL FREE TO PIN IT :o)
Take your pick! (or should that be pic?)