Are you planning to spend 5 days in Hong Kong? Good plan! We think that 5 or 6 days is the perfect amount of time to spend in the city, especially if you're a first-time visitor looking to enjoy all the top things to do in Hong Kong. 5 days is exactly how long we recently spent in this lively City, and we enjoyed every single minute!
Just look at all the super-cool things that we comfortably fit into 5 days in Hong Kong!
If you enjoyed our video/vlog, feel free to join us on Instagram and follow us on our travels 😉
Based on our own fun-filled trip as a family of three, we've got the perfect 5-day itinerary to give you ideas on the most fun things to do in Hong Kong. We stayed on Hong Kong Island in the Wan Chai district, so our itinerary is written from this perspective.
Please Note: If you're staying on the Kowloon side of Hong Kong, please swap the itineraries for Day 1 and Day 4 around.
DAY 1: Explore Wan Chai
Once you've checked-in to your hotel/accommodation (we'd highly recommend staying at the Grand Hyatt Hong Kong hotel in Wan Chai), it's the perfect time to get out there and explore the streets on foot – get immersed right away and feel the energy!
Wan Chai Street Market
When you arrive at this busy street market on Queen's Road East, you'll be greeted by the smell of fresh seafood and fresh herbs, brightly lit Chinese shop signs and local Hongkongers doing their food shopping – you'll definitely know that you're in China at this non-touristy market!
 

View this post on Instagram

 
Tram-spotting
If you're like us and you come from a city that doesn't have trams, then you'll definitely be fascinated by Hong Kong's fleet of "ding dings", which come in a vast variety of colours and commercially branded designs. We found Johnston Road to be a great place in Wan Chai to check out these century-old trams, as many of them pass along this popular route.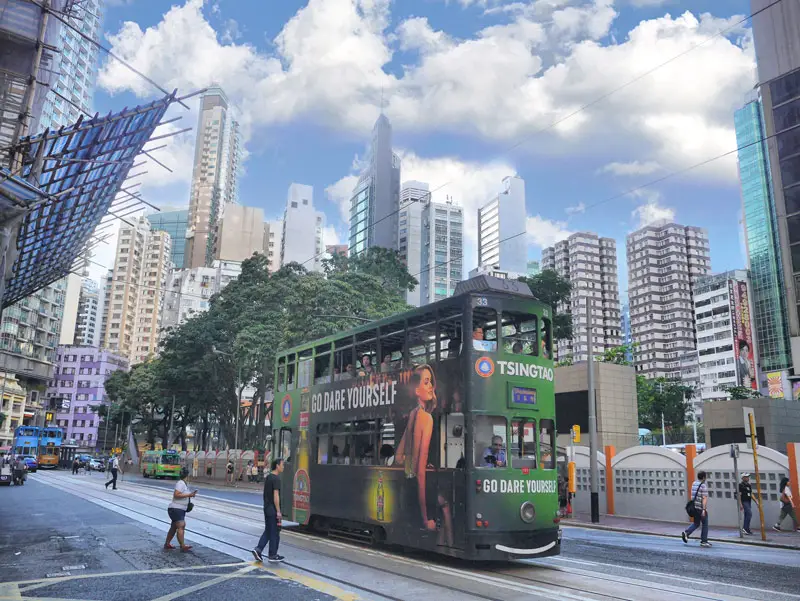 Lee Tung Avenue
If you're looking for a calm and less-busy shopping & dining experience than Hong Kong's popular shopping malls, then this pretty, pedestrianised shopping street – Lee Tung Avenue – ticks those boxes. It's only 200 metres long, but this tree-lined walkway boasts international and local shops such as Benefit, Thermos Luxury Concept, Vivienne Tam, Le Creuset and Tai Tung Bakery; and restaurants such as Le Pain Quotidien, Ophelia, Pizza Express and Rakuraku Ramen.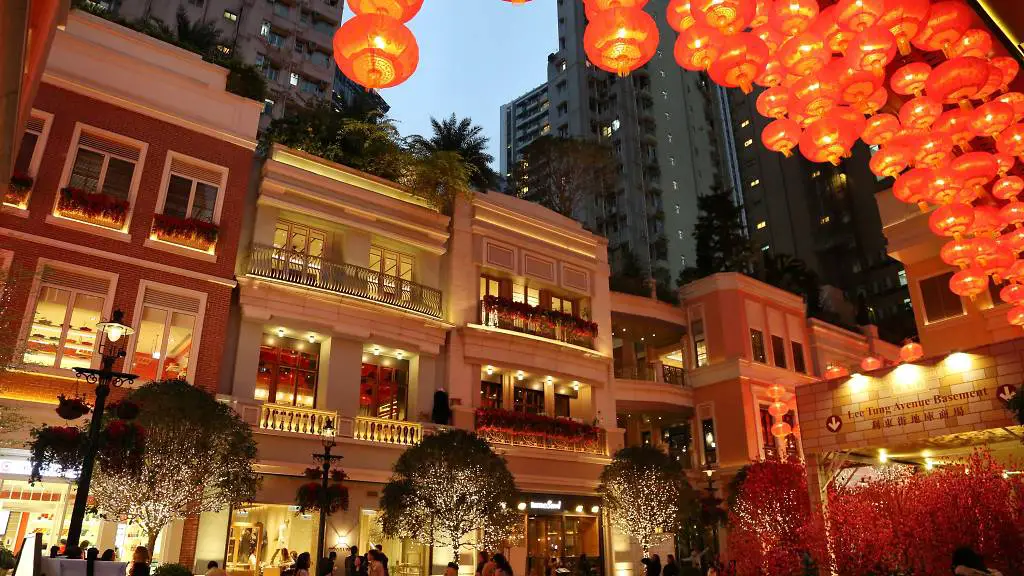 Try the most Instagrammed Ice Cream in Asia!
Whilst still on Lee Tung Avenue, you can't NOT try out the most photographed ice cream in Asia, at Emack & Bolio's ice cream parlour. You may have seen pictures of the rainbow-coloured "Fruit Loops" ice cream cone all over Instagram… we did, and it inspired us to try it out for ourselves. Let's just say it's the sweetest ice cream we've ever eaten – we shared it, but we couldn't finish it, haha!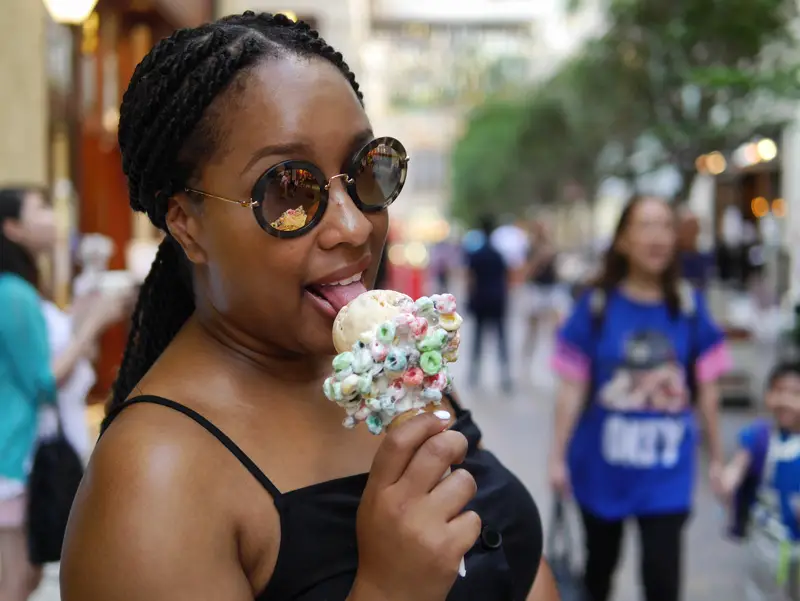 DAY 2: Causeway Bay, Times Square and Character Dim Sum!
Now that your busy day in Wan Chai has settled you nicely into Hong Kong life, travelling down to Causeway Bay will offer you a completely different, slightly more commercial experience. Think Piccadilly Circus in London, or Mid-town Manhattan in New York City!
Shopping & Entertainment in Times Square
Unlike its New York City namesake, Hong Kong's Times Square is known for its luxury shopping, socialising and themed popup events, rather than its bright neon lights. Whilst we were there, Pokémon had taken over the square and it was our daughter's first time meeting a Pikachu! (Ours too, actually). If you'd like to indulge in a spot of retail therapy, the two main shopping malls in the area are the Times Square shopping mall and Lee Gardens shopping mall. Some notable outlets in the area and in the shopping malls include Balenciaga, A BATHING APE, Victoria's Secret, Adidas Originals, FILA KIDS, BAPE KIDS, Chanel, Celine, KENZO and L'Occitane.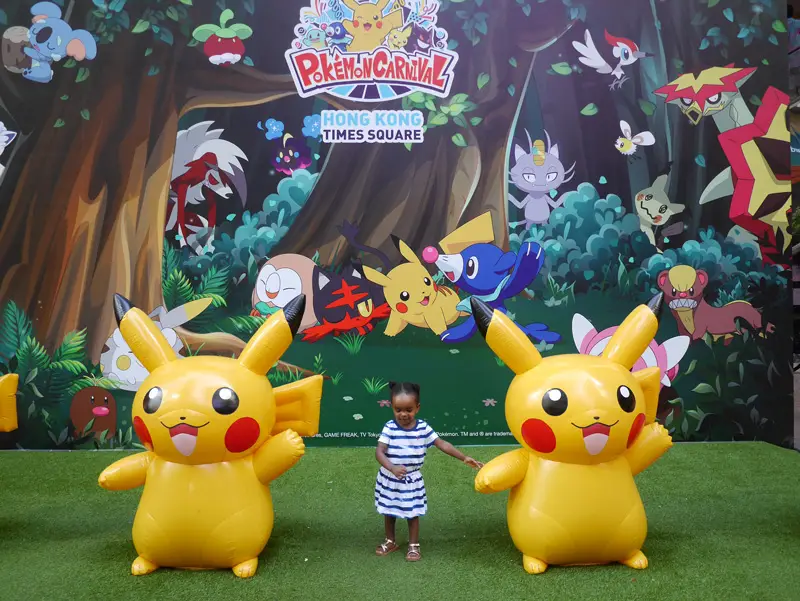 Eat Character Dim Sum at Yum Cha
Lunch or dinner (or both) should be spent at Yum Cha, which is one of the most popular "Character Dim Sum" restaurant chains in Hong Kong. Yum Cha in Causeway Bay is located opposite Times Square shopping mall, at 8 Russell Street (on the 2nd floor). Feast on little barbecue piggy buns, doggy sausage rolls, hot custard buns and more tasty food.
 

View this post on Instagram

 

DAY 3: Hong Kong Disneyland (You're Never Too Old)
Whether you're travelling to Hong Kong as a family with kids, as a couple, as a group or as a solo traveller, one thing's for certain… you're never too old for Disney! Located on Lantau Island, Hong Kong Disneyland may not be as big as its counterparts in Paris, Florida or California, but it's equally as fun for ALL ages.
Top Tip: get cheap tickets from GetYourGuide like we did. It's cheaper than buying them at the gate, and you also get to skip the long lines at the entrance!
 

View this post on Instagram

 
Although the world's most popular mice are the main attraction, Hong Kong Disneyland is so much more than Mickey and Minnie – think Black Panther, Toy Story, Moana, Tarzan and even Dumbo the Elephant.
Adventureland
This jungle-themed land provides fun times for adults and children alike, and it's centred around Tarzan's Treehouse, which you can hop on a raft to get to (across Jungle River). However, prepare yourself for a sensory overload on the Jungle River Cruise, where scorching hot flames shoot out of the water, wild animals roar loudly as you glide past them and water is squirted at you from all directions!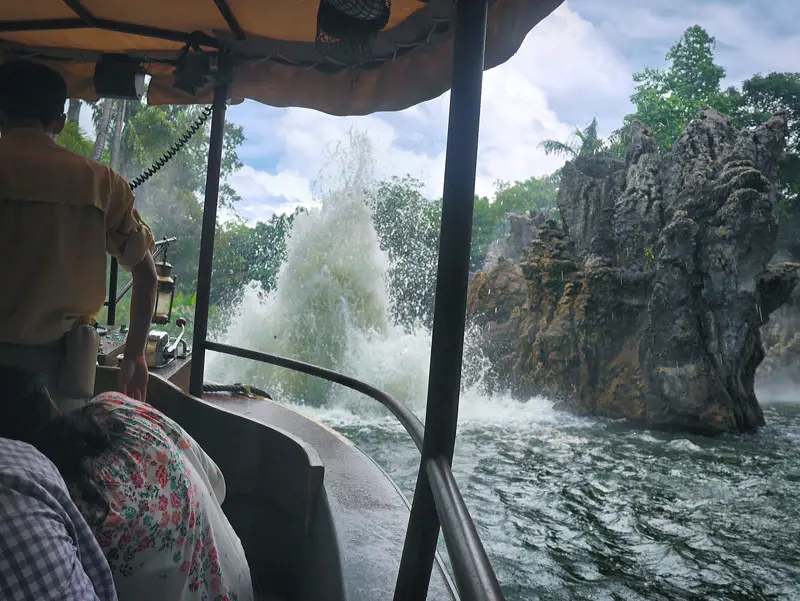 Toy Story Land
This colourful land is modelled on the hugely popular Disney Pixar movie, Toy Story. In addition to its giant Buzz Lightyear and Woody statues, Toy Story Land is home to the exhilarating RC Racer ride (not for small children) and the Slinky Dog Spin (suitable for all).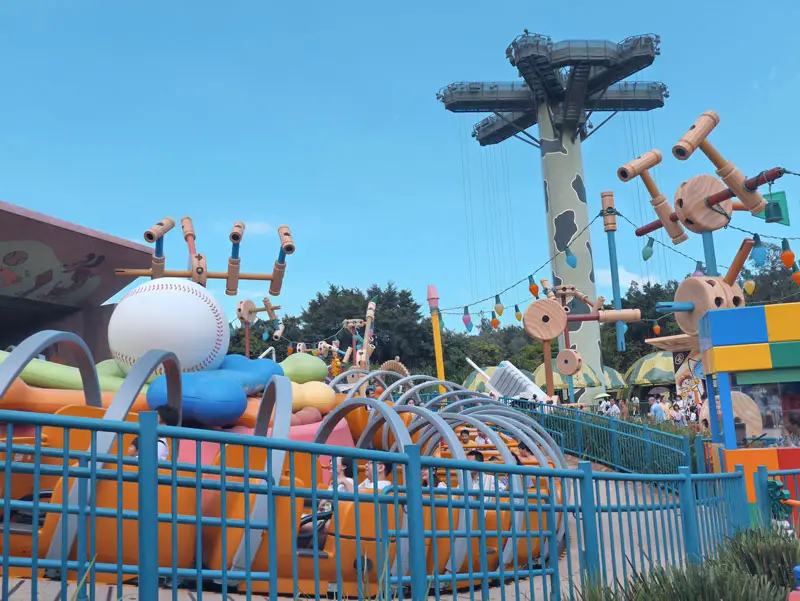 Fantasyland
Catering to younger children and toddlers, Fantasyland is exactly as its name suggests. Enter "It's a Small World" for a rich, sensory experience, sailing on water through a surreal cartoon world. Other child favourites in this land include Dumbo the Flying Elephant, the Cinderella Carousel and the Mad Hatter Tea Cups.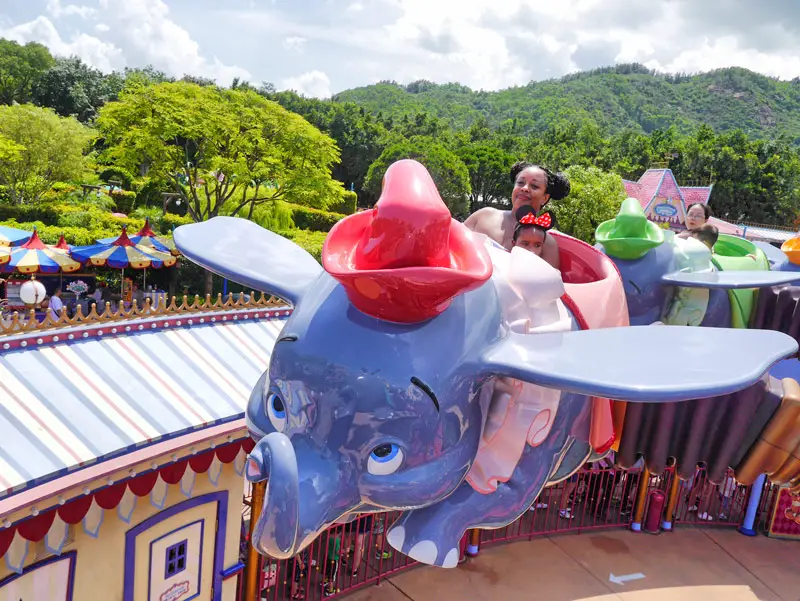 Grizzly Gulch
Grizzly Gulch is modelled on an old, abandoned mining town; similar to the towns in the old wild west movies. Built in and around this town's mountains are the Big Grizzly Mountain Runaway Mine Cars – a rollercoaster ride that races forward at high speeds, and then reverses back at the same speed! This was Mase's favourite ride 🙂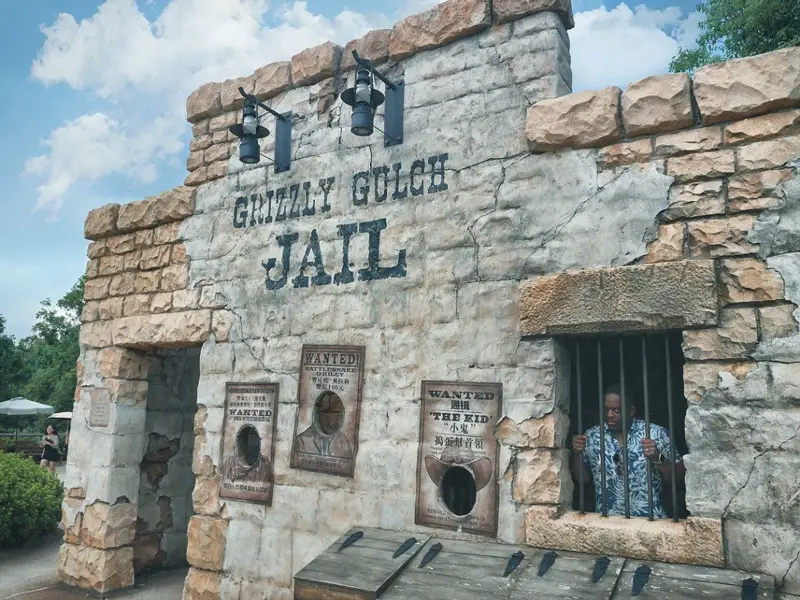 Enjoying our 5 Days in Hong Kong Itinerary?
Get more Travel Tips like these Sent Straight to your Inbox
[optin-cat id="4276″]
DAY 4: Explore Tsim Sha Tsui and Ride the Star Ferry
After spending your first 3 days on Hong Kong Island and Lantau Island, it's time to explore a little slice of Kowloon. As you meander through the streets of Tsim Sha Tsui, quench your thirst by drinking the best Cha (tea) at Heeretea (for iced tea) and The Alley (for Taiwanese bubble tea), which are both located on Peking Road. We literally couldn't drink enough iced tea when we were there!
The Avenue of Stars
Located on the Victoria Harbour waterfront in Tsim Sha Tsui, The Avenue of Stars is Hong Kong's answer to Hollywood's Walk of Fame – honouring Hong Kong's film industry elites, from actors and actresses to movie directors and screenwriters. The most notable feature on the promenade is the 2.5 metre bronze statue of martial arts legend Bruce Lee. In January 2019, The Avenue of Stars re-opened to the public after 3 years of renovation – sadly it was closed during our trip!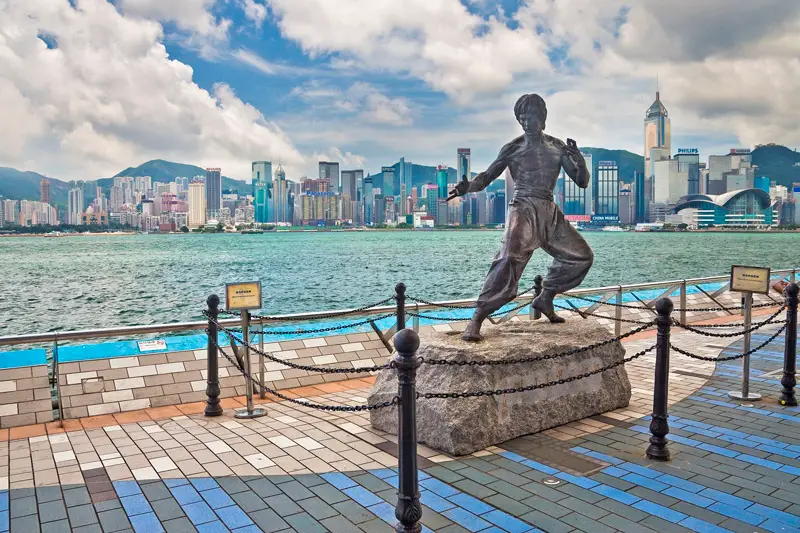 Dim Sum Dining and Luxury Shopping at Harbour City
Harbour City Mall is Hong Kong's largest shopping mall, with more than 450 shops and 70 restaurants. From mid-range retailers such as Zara and UNIQLO, to high-end fashion outlets such as Valentino and Versace – Harbour City aspires to suit all budgets. Too much shopping will only make you hungry though, so we'd highly recommend taking a visit to our favourite Dim Sum restaurant in Tsim Sha Tsui for lunch, Dim Sum Bar. Dim Sum Bar's address is Shop G103 (Ground Floor), Gateway Arcade, Harbour City – it's near the Emporio Armani store on Canton Road.
Fun Fact: Once upon a time, on a flight back from The Philippines to London, we had a 7-hour layover in Hong Kong. When we landed at Hong Kong airport, we headed straight to the taxi rank and asked a driver to "please take us to Dim Sum Bar in Tsim Sha Tsui" – That's how much we love that place!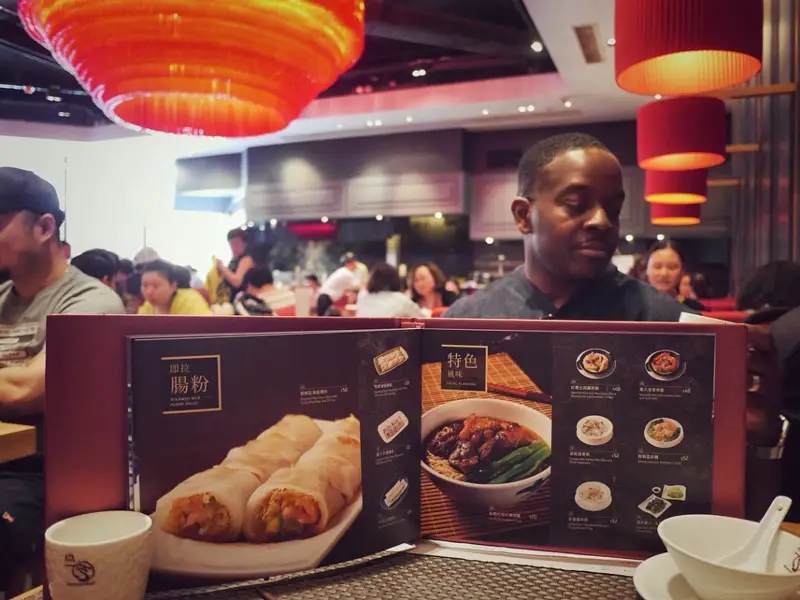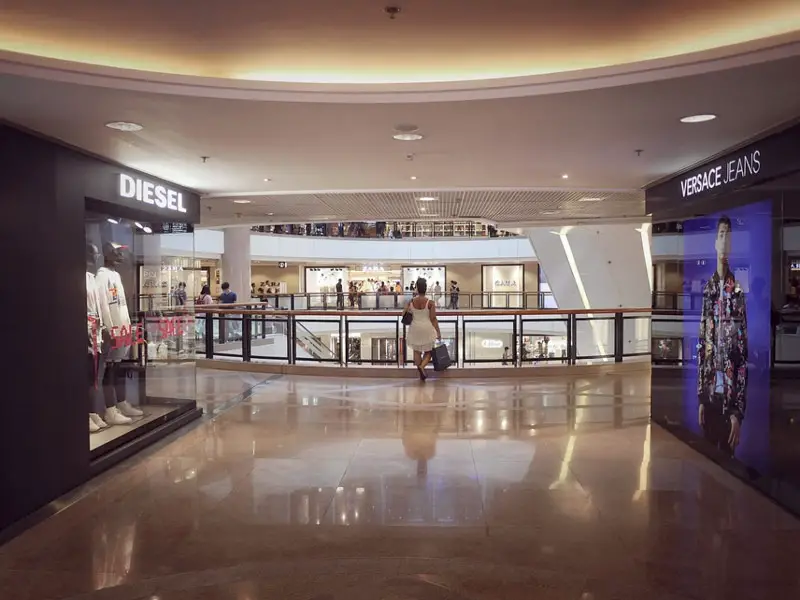 Riding the Star Ferry from Kowloon to Hong Kong Island
For only $2.20 (28 US cents or 20 pence), you can enjoy a cruise on Hong Kong's famous Star Ferry. This relaxing passenger cruise will take you across Victoria Harbour to get the very best view of the City skyline. If you time it right, you can even watch the Symphony of Lights show from the water, which takes place at 8pm daily. This synchronised music and light show beams colourful lights from Hong Kong's skyscrapers into the night sky, from both sides of Victoria Harbour.
 

View this post on Instagram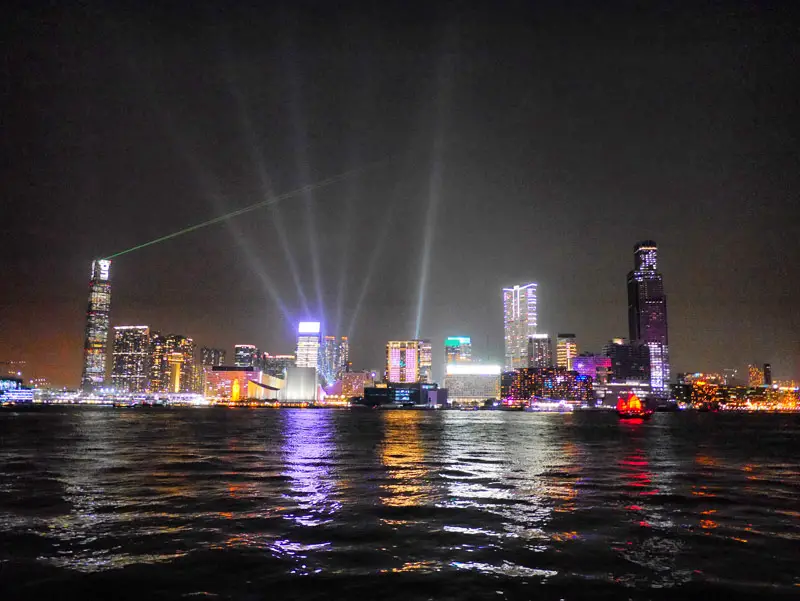 DAY 5: Victoria Peak, Central and Soho
Warning: We were well and truly TRAUMATISED on our tram journey up to Victoria Peak, so it's up to you whether you want to make this journey or not. See for yourself on this Instagram post that we shared.
The Peak Tram and Views from Victoria Peak
The most jaw-dropping, 360-degree panoramic view that you'll ever see of Hong Kong will be from Victoria Peak. Therefore, it's probably worth the traumatic journey 1,400 feet up above the City 🙂
The tram journey is scenic in itself, and once you reach the peak there are several shops and restaurants (and a trick-eye museum!) up there to keep you fed, watered and entertained.
Top Tip: buy your Victoria Peak tickets in advance, and skip the long lines when you get there. That's what we did!
 

View this post on Instagram

 
Taking the Central-Mid-Levels Escalator to Soho
After your epic Victoria Peak experience, the tram will take you back to the Peak Tram Lower Terminus. From here, it's only a 10-minute walk to the busy streets of Central and the financial district. Whilst making your way to Jubilee Street (for the Central-Mid-Levels escalator), you'll pass the famous Pottinger Street. Also known as "stone slabs street", this unique market street is paved with large stone slabs. Once at Jubilee Street, hop on to the World's longest escalator system, which is an impressive 2,600 feet long and free to ride! Within minutes, the escalator will have taken you to Soho, where you can experience trendy bars, colourful shops, Irish pubs, the Man Mo Temple and the famous egg tart from Tai Cheong Bakery (35 Lyndhurst Terrace).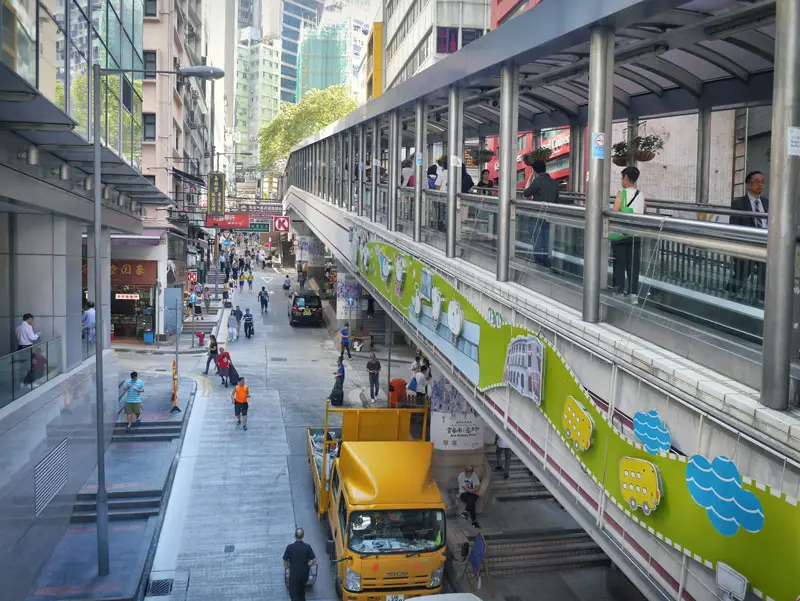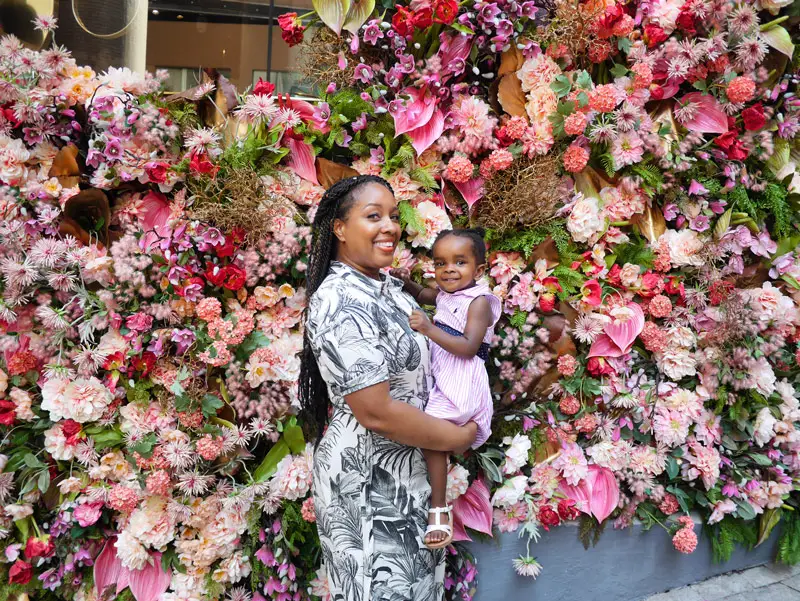 What would we have done if we had a 6th day in Hong Kong?
We would DEFINITELY have taken a day trip to Macau, and if you've got 6 days in Hong Kong, then you should too! The journey from Hong Kong to Macau is only 55 minutes. With so much to see and do in Asia's answer to Las Vegas, we'll definitely be visiting Macau if and when we return to Hong Kong.
Plan Your Own Trip to Hong Kong
The first thing you should do… Download our Free Go To Hong Kong App for your iPhone, iPad, Android, Apple TV or Amazon Fire TV Stick. This will help you to plan your entire trip – from giving you the top 10 restaurants, attractions, nightlife and top things to do in Hong Kong, to giving you access to the best tours in the city.
We always look for the best deals when it comes to flights, accommodation and tours. Over the last 19 years of enjoying trips together, we've come to rely on a few providers that have saved us money and given us a great service…
GUIDED TOURS, ATTRACTIONS & THINGS TO DO IN HONG KONG
HOTELS & ACCOMMODATION IN HONG KONG
CHEAP FLIGHTS TO HONG KONG
CHEAP CAR HIRE
TRAVEL INSURANCE FOR HONG KONG