When people think of Malaysia's capital city, they picture the hustle and bustle, the high rise buildings, the high-end fashion malls and the seemingly endless supply of taxis meandering through the traffic. It doesn't sound mind-blowingly exciting, but when we flew into the city as a couple without any expectations, we found loads of fun things to do in Kuala Lumpur both during the day and at night.
Here's a list of our Top 5 Most Fun Experiences in Kuala Lumpur, and if you ever take a trip there, you should try them too:
1. Ride the Crazy Rollercoaster Inside the Mall
This one gets the award for one of the most unexpected things to do in Kuala Lumpur. A full-scale, looping rollercoaster. Inside a shopping mall. On the 5th floor?!
Inside Berjaya Times Square mall, there are a whopping 13 floors, housing over 1,000 shops – it is unquestionably a huge mall. Upon entering the building, it just looks like a regular shopping mall… until you reach the 5th floor and you hear a rumbling sound followed by lots of screams! "What the HECK is that?" – you might say as you follow the sound of the screams.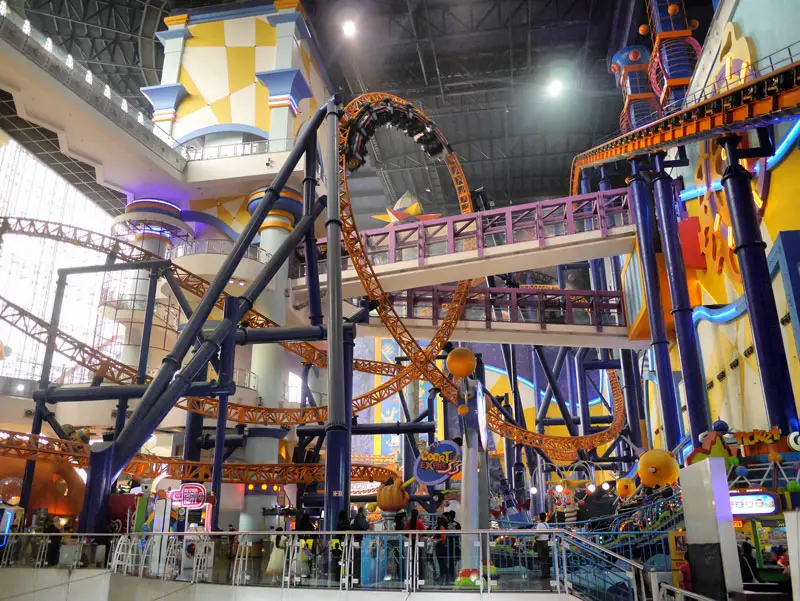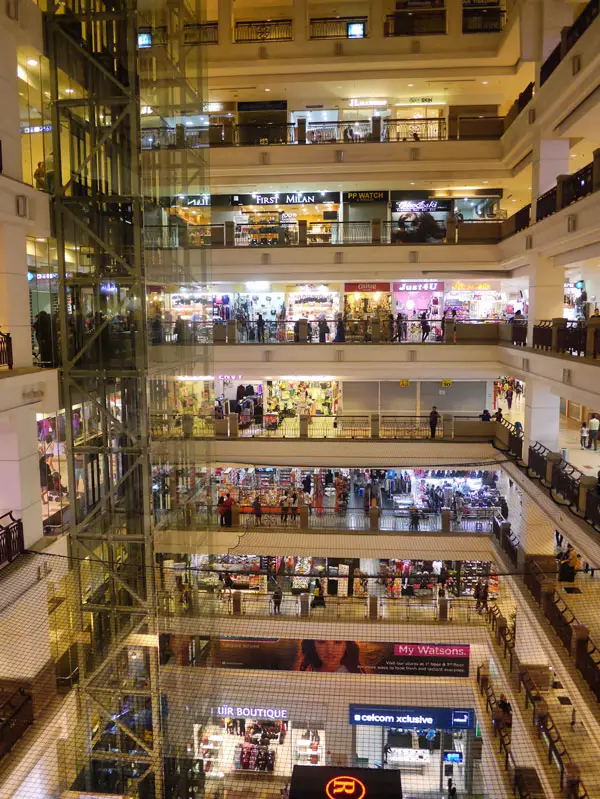 2. Dodge the Cheeky Monkeys While Going up to the Batu Caves Temple
When visiting the Hindu Temple located inside the Batu Caves, there are quite a few steps to climb to get to the entrance at the top – 272 to be precise!
Whilst smiling and pretending not to be struggling with these two-hundred-and-seventy-two steps, you're unfortunately faced with another struggle. Monkeys. Cheeky ones at that. So cheeky that you have to actually laugh and enjoy their spectacle. A spectacle that consists of the following:
Snatching a plastic bag out of your hand and running for the hills
Looking at you pitifully if you have a bottle of water, giving you "can I have some?" eye contact
Play-fighting quite violently with eachother and flying across your path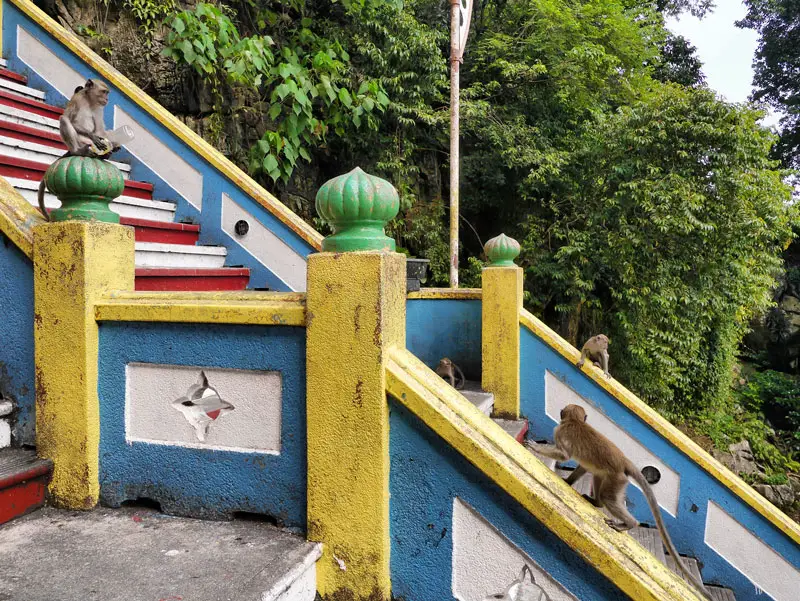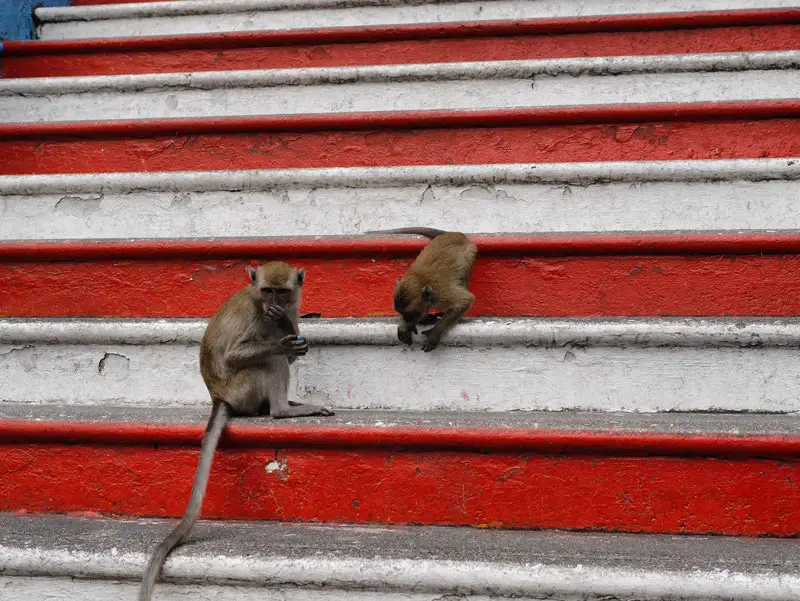 3. Take Selfies with 100 Other People at the World's Tallest Twin Towers
100 People? Okay, this is a slightly deflated figure because there were waaay more than 100 people at the base of the Petronas Towers each time we found ourselves there. One thing is very apparent… the human race is obsessed with taking selfies! That being said, you don't come across a pair of 1,483-foot towers every day so you may as well join in with the fun! This is probably one of the most popular things to do in Kuala Lumpur for couples, which was quite evident in the vast number of couples we saw taking selfies here.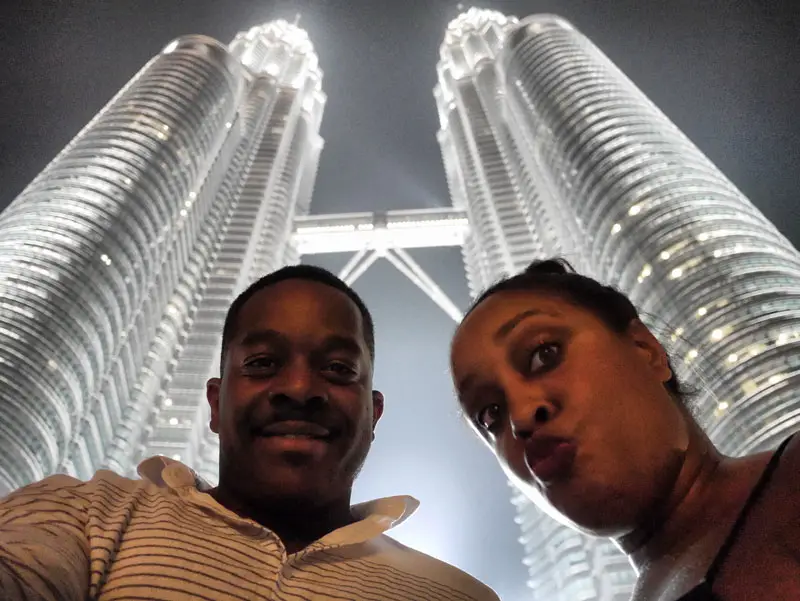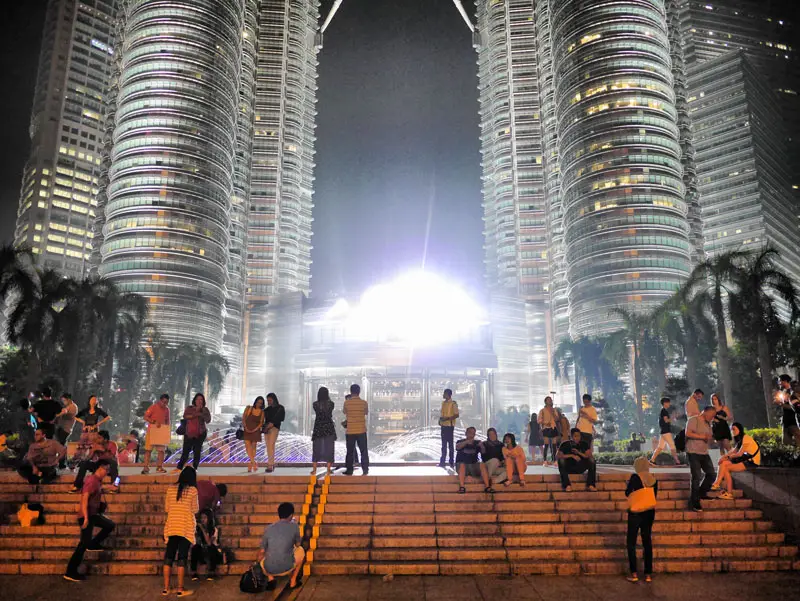 4. Dance the Night Away on Changkat Bukit Bintang
Changkat is a very lively street in the Bukit Bintang District; lined door-to-door with an ample choice of bars, pubs and nightclubs. On most nights of our trip – after eating a meal – we ended up here!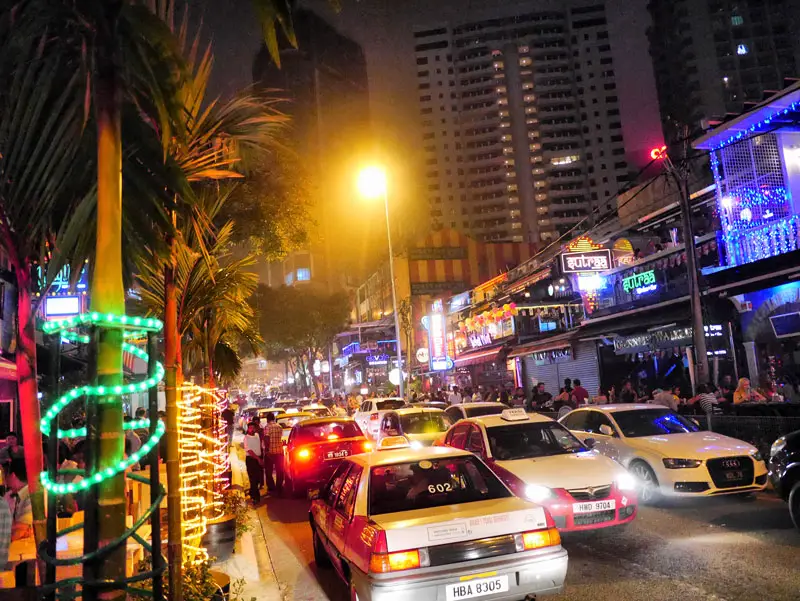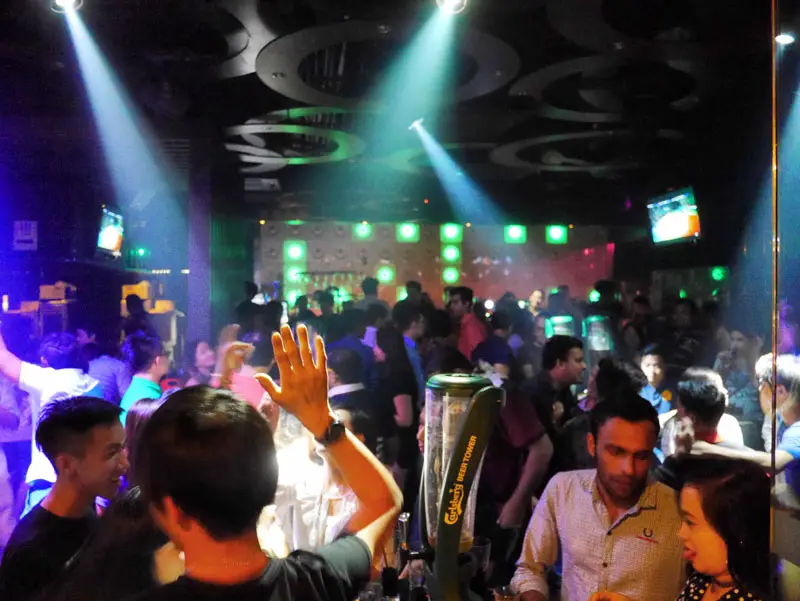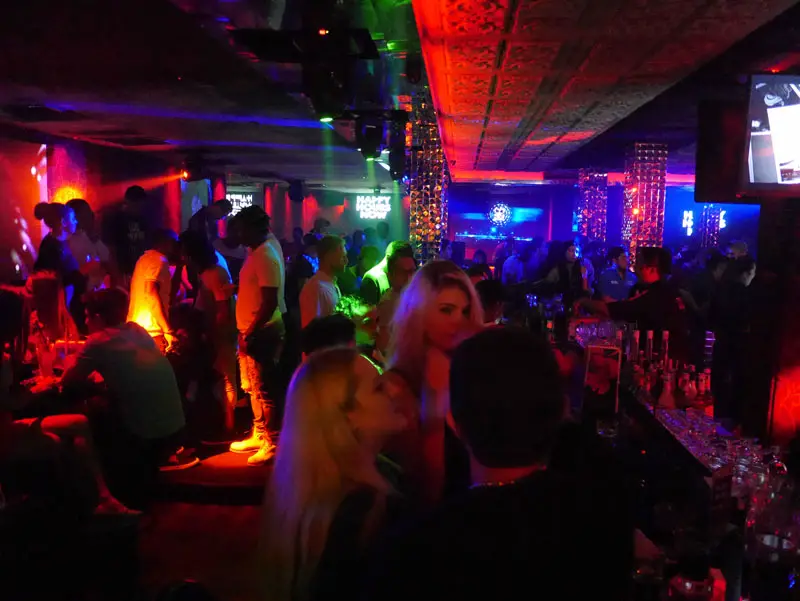 5. Have Fun Deciding Where to Eat on Jalan Alor
Deciding where to eat is usually a pretty straightforward, sometimes boring exercise. As far as hawker centres go, Jalan Alor is up there with the best and is far from boring – beef, fish, chicken, veal, frog, pork, veg, noodles – they have it all. The selection of restaurants on this street is so vast, you can easily get confused as to which one you should try – while waiters and waitresses fight for your custom at their establishment, street singers continuously serenade you and street vendors attempt to sell you selfie sticks. Eating out as a couple doesn't get more fun than this!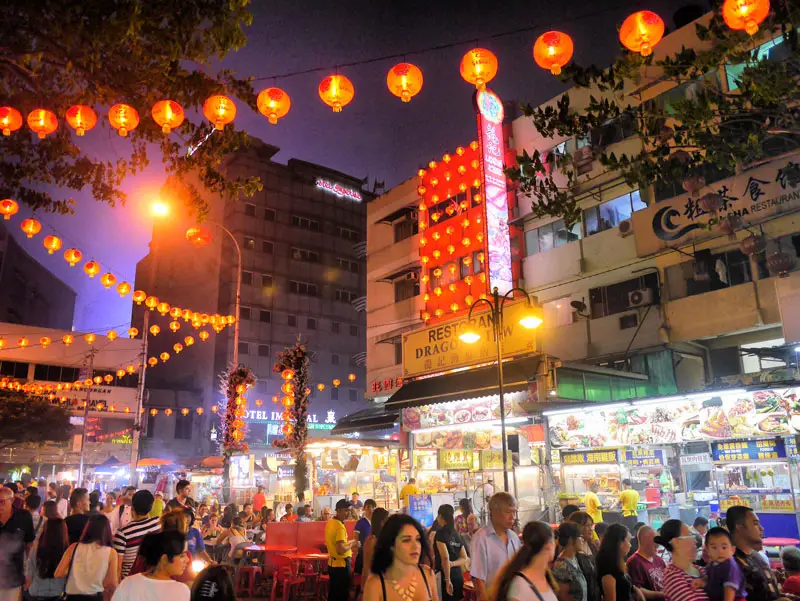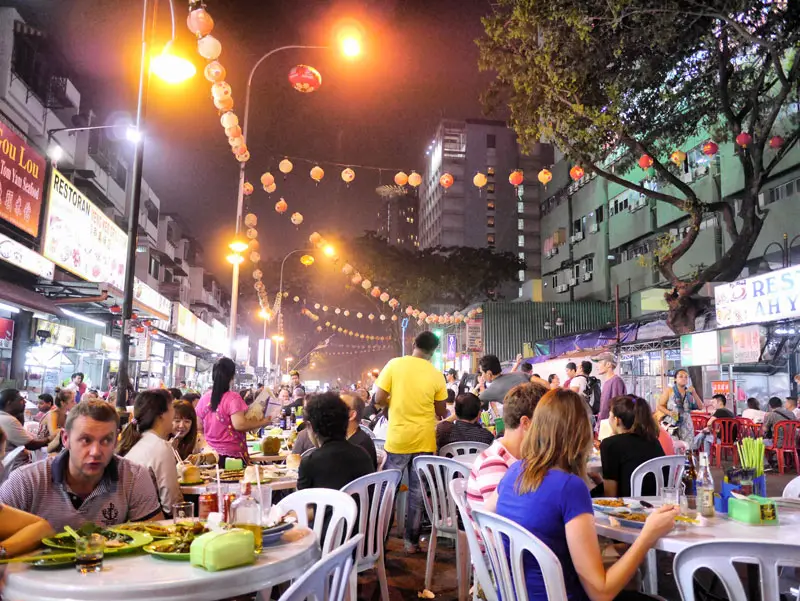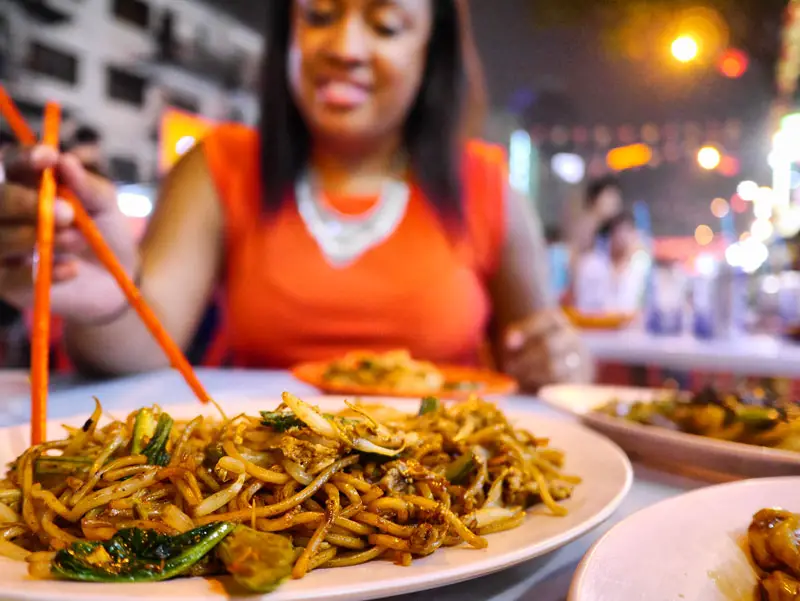 This information is also available as a Slideshare presentation, feel free to Download it!
Plan Your Own Trip to Kuala Lumpur
We always look for the best deals when it comes to flights, accommodation and tours. Over the last 19 years of enjoying trips together, we've come to rely on a few providers that have saved us money and given us a great service…
GUIDED TOURS & THINGS TO DO IN KUALA LUMPUR
GetYourGuide.com – Excellent guided tours and all of the top things to do in Kuala Lumpur, hand-picked by local, English-speaking tour guides.
ACCOMMODATION
Hotels Combined lets you search and compare the best hotel deals in Kuala Lumpur, from Booking.com, Expedia, Hotels.com and more! With a choice of 582 Hotels in Kuala Lumpur, Expedia offers up to 60% Discount on selected Kuala Lumpur Hotels. We've been using Expedia since 2005 !! Hotels.com offers up to 70% Discount on many of their Hotels in Kuala Lumpur. We've been using hotels.com since 2003 !!
FLIGHTS
KAYAK will get you up to 20% OFF your flight price by comparing flight prices on hundreds of websites including Expedia, Booking.com, Opodo, British Airways, Virgin Atlantic, Emirates and more! In your search for cheap flights to Kuala Lumpur, you'll find many international flights flying direct from major cities.
CAR HIRE
TravelSupermarket – Offering car rentals for as little as £2.60 per day (or $3.70 USD), TravelSupermarket finds you the cheapest and best deal by comparing car hire prices at Avis, Hertz, Sixt, Budget, Holiday Autos and more
TRAVEL INSURANCE
World Nomads – Simple, flexible and affordable worldwide travel insurance which includes 24/7 emergency assistance before & during your trip, valuables protection, trip cancellation cover and more