A part of the world that we love visiting, Southern Europe is renowned for its luscious landscapes, vibrant cultures, and historic cities. This region is home to two of our favourite countries, Greece and Italy. These popular destinations attract millions of tourists every year, us included! When planning a trip to this part of the World, it's essential to consider the climate and pack appropriate clothing for the season.
The Climate in Southern Europe
Southern Europe experiences a Mediterranean climate of hot, dry summers and mild, wet winters. Greece and Italy share similar climate traits but also exhibit subtle variations due to their geographical diversity.
Climate in Greece

Greece's climate is characterised by long, hot summers and mild, rainy winters. If you're choosing between some gorgeous, tailor-made Greece tours, you should consider the air temperature as it's not always scorching hot! The country's varied landscape, consisting of islands, coastal regions, and mountainous areas, somewhat influences the climate.
Summers in Greece, particularly from June to August, are scorching, with temperatures often exceeding 30°C (86°F). It is crucial to note that the interior regions, such as Athens, can experience higher temperatures compared to the coastal areas.

Winter in Greece, spanning from December to February, brings milder temperatures, averaging around 10-15°C (50-59°F). Rainfall is more frequent during this season, and occasional snowfall might occur in higher elevations, especially in mountainous regions like Olympus or Pindus.
Spring and autumn bring pleasant temperatures ranging from 15-25°C (59-77°F), making them ideal for outdoor activities.
Climate in Italy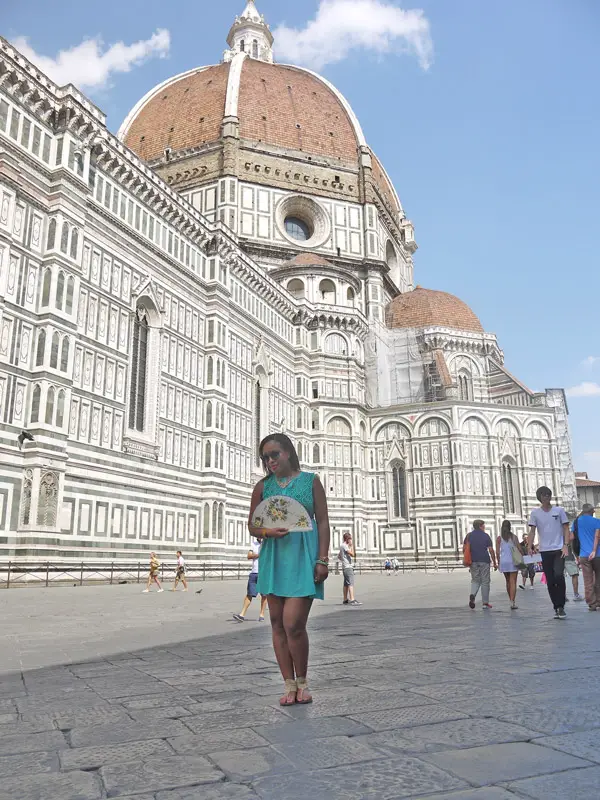 Italy showcases diverse climates due to its elongated shape, spanning from the Alps in the north to the Mediterranean Sea in the south. The country experiences a Mediterranean climate in the coastal areas and southern regions, while the northern parts have a more continental climate. So, take this into account when you're planning your trip to Italy!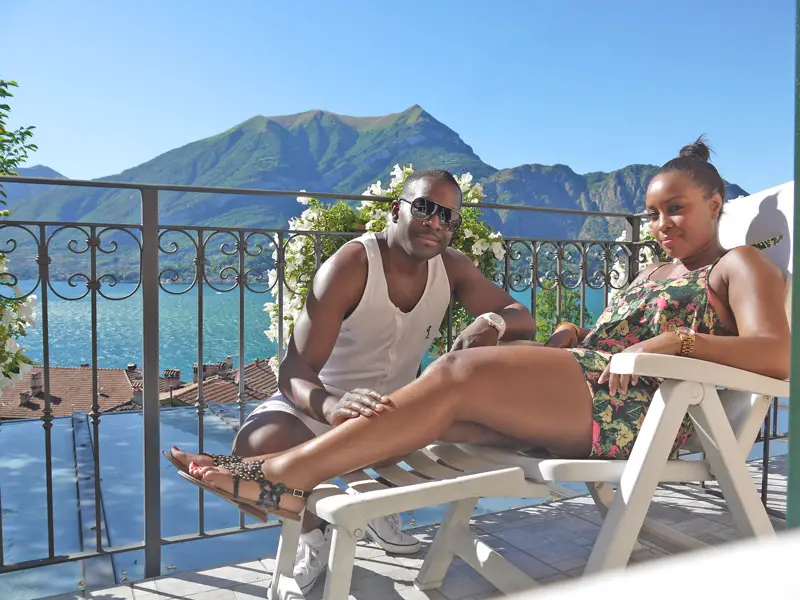 Summers in Italy, particularly in the central and southern regions, are hot and dry, with temperatures soaring above 30°C (86°F). Coastal areas benefit from refreshing sea breezes, offering some respite from the heat. In the northern regions, summers are generally milder, ranging between 25-30°C (77-86°F), but humidity levels may be higher.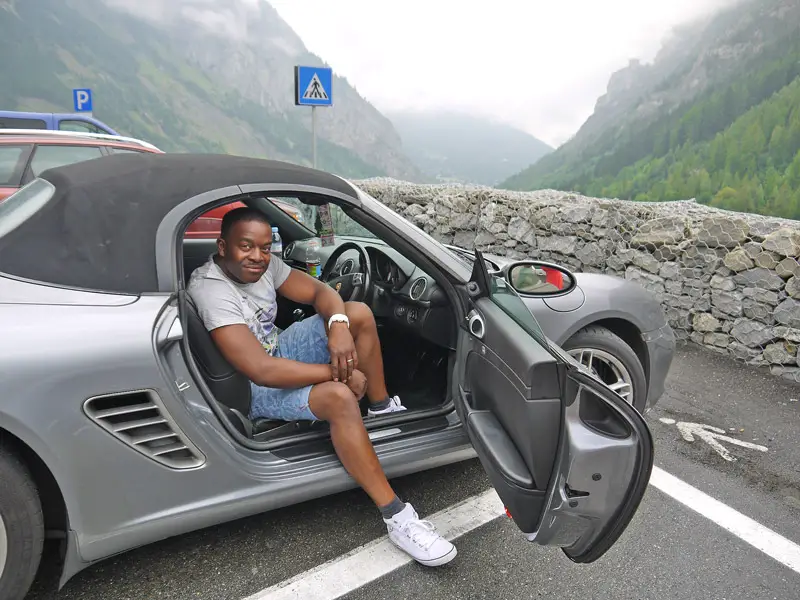 Winters in Italy, especially in the north, can be colder, with temperatures dropping to 0-10°C (32-50°F). Snowfall is common in the Alps and other mountainous areas, attracting winter sports enthusiasts.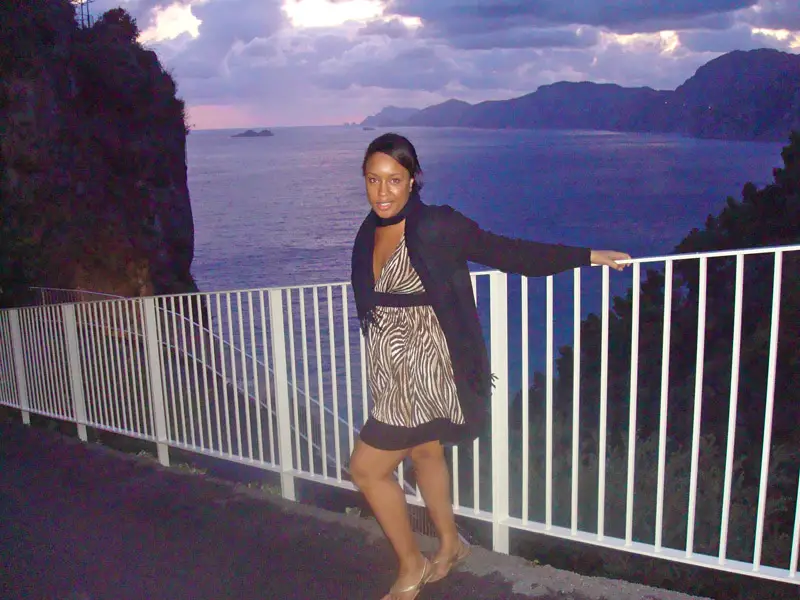 The coastal regions and southern parts of the country experience milder winters, with temperatures ranging from 10-15°C (50-59°F). Spring and autumn are generally mild and pleasant throughout Italy, making them great seasons to explore the country's rich heritage.
Packing Appropriate Attire
To ensure comfort while you're in Greece and Italy, it's essential to pack the appropriate attire that aligns with the climate and the activities you've planned. Our following recommendations should help you make an informed decision about what to wear in these countries.
Summer Attire
Lightweight and breathable clothing
During the hot summer months, it's important to wear light and breathable clothing to stay cool and comfortable. Choose loose-fitting garments made from natural fabrics such as cotton and linen. These materials allow for better airflow and help to keep you cool. Opt for t-shirts, shorts, skirts, and dresses in light colours to reflect sunlight and avoid absorbing heat.
Sun protection
Sun protection is crucial during summers in Greece and Italy. Pack a wide-brimmed hat to shield your face and neck from direct sunlight. Sunglasses with UV protection will protect your eyes from harmful rays. Don't forget to apply sunscreen with a high SPF to exposed skin to prevent sunburn and skin damage.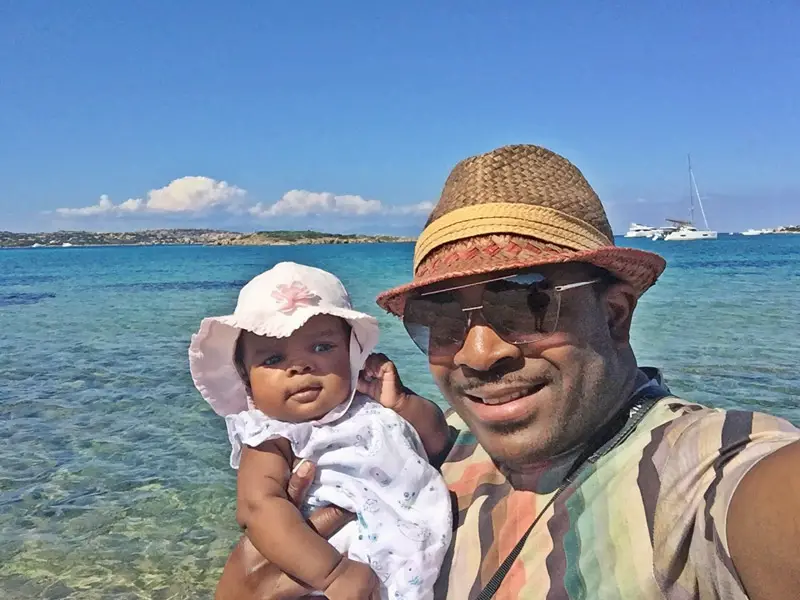 Swimwear
With Greece and Italy boasting stunning beaches, don't forget to pack swimwear to take full advantage of the azure waters. Whether it's a swimsuit, swim trunks, or a bikini, make sure to choose comfortable and quick-drying options. Additionally, consider bringing a cover-up or a lightweight beach dress for when you're not in the water but still want to feel comfortable and stylish.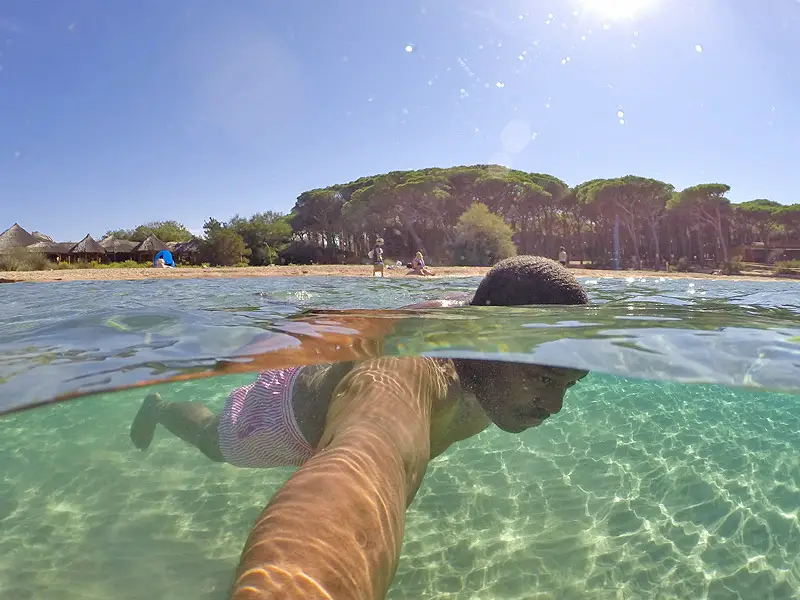 Winter Attire
When travelling to Greece and Italy during the winter season, it's important to be prepared for colder temperatures.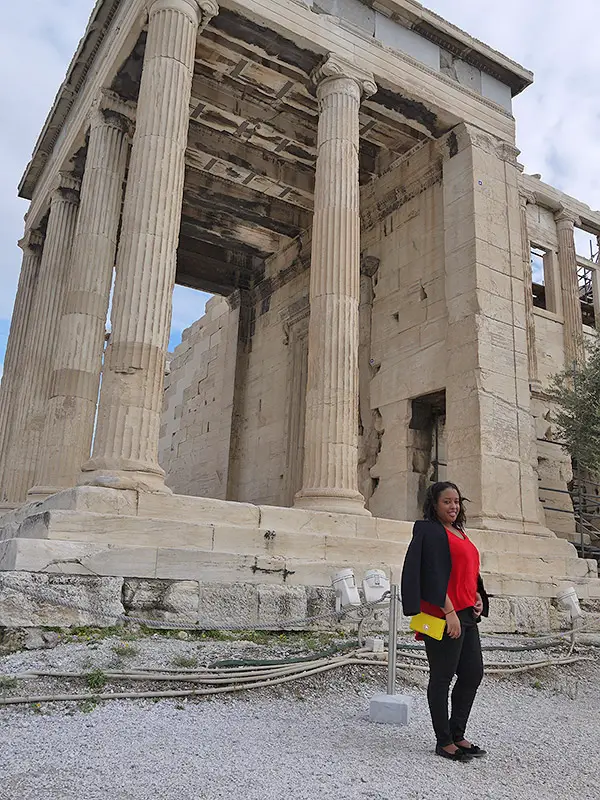 Layered clothing
Layering is key to staying warm and comfortable. Pack a variety of sweaters, cardigans, and thermal undergarments that can be easily added or removed as the temperature fluctuates. A waterproof and insulated jacket or coat is essential, especially if you plan to explore outdoor areas or visit higher elevations such as in northern Italy.
Winter accessories
Don't forget to bring gloves, scarves, and hats to protect yourself from the cold and potential snowfall in higher elevations. Opt for materials like wool or fleece that provide insulation and retain warmth.
Waterproof footwear
In case of rain or snow, it is advisable to pack waterproof boots or shoes to keep your feet dry and comfortable. Your footwear should have good traction to navigate slippery surfaces.
Spring and Autumn Attire
Spring and autumn in Greece and Italy offer pleasant temperatures, but it's important to be prepared for changing weather conditions. Dressing in layers allows you to adjust your clothing according to temperature fluctuations.
Light layers
During these transitional seasons, opt for light layers that can be added or removed as the temperature fluctuates throughout the day. This includes long-sleeved shirts, cardigans, and light jackets.
Comfortable footwear
Comfortable footwear is essential for exploring the cities and partaking in outdoor activities. Opt for walking shoes or sneakers that provide support and cushioning. Remember to pack comfortable socks to keep your feet cosy throughout the day.
Umbrella or raincoat
Spring and autumn can bring occasional rain showers, so it's wise to carry a compact umbrella or a waterproof raincoat to stay dry. This will allow you to continue your explorations without being deterred by light rain.
General Tips
Keep in mind that Greece and Italy have cultural norms and religious sites where modest attire is appreciated. Carry a scarf or shawl to cover your shoulders or knees when visiting churches or sacred places.
Don't forget essentials like sunglasses, a sunhat, and a reusable water bottle to stay hydrated and protected from the sun's rays. Sunglasses with UV protection will not only shield your eyes from the bright sunlight but also add a stylish touch to your outfit.
A sunhat will provide additional protection for your face and scalp, while a reusable water bottle will ensure you stay hydrated throughout the day, especially in the hot summer months.
Pack versatile clothing items that can be mixed and matched to create different outfits, allowing you to be prepared for various weather conditions and occasions.
Consider packing a few versatile pieces like a lightweight jacket or cardigan that can be easily layered over different outfits. This will allow you to adapt to changing temperatures throughout the day.
Given the rich history and cultural sites to explore in Greece and Italy, comfortable walking shoes are a must. Choose sturdy and supportive footwear that will keep your feet comfortable during long walks and sightseeing excursions.
Sneakers, walking shoes, or sandals with good arch support are recommended.
If you plan to spend time at the beaches or visit coastal areas, consider packing a beach bag, beach towel, and flip-flops. A beach bag will come in handy for carrying your essentials such as sunscreen, towels, and snacks.
A lightweight and quick-drying beach towel will provide a comfortable spot to relax by the water. Flip-flops or waterproof sandals are perfect for walking on sandy beaches and protecting your feet from hot sand.
When visiting religious sites, such as churches, cathedrals, or ancient temples, it is important to dress modestly out of respect for the local customs and traditions. Women should carry a scarf or shawl to cover their shoulders or knees when entering these places. It is advisable to have a light cardigan or wrap to easily cover up when necessary.
Visiting Rome and Venice
Another tip! When planning your visit to Southern Europe, be sure to include iconic cities like Rome and Venice in your itinerary. Rome, the capital of Italy, offers the opportunity to visit a wealth of historical sites, including the Colosseum, Vatican City, and the Roman Forum.
With its mild winters and hot summers, pack clothing suitable for the season of your visit. In Venice, known for its canals and romantic charm, be prepared for the city's humid summers and occasional high tides during the winter months.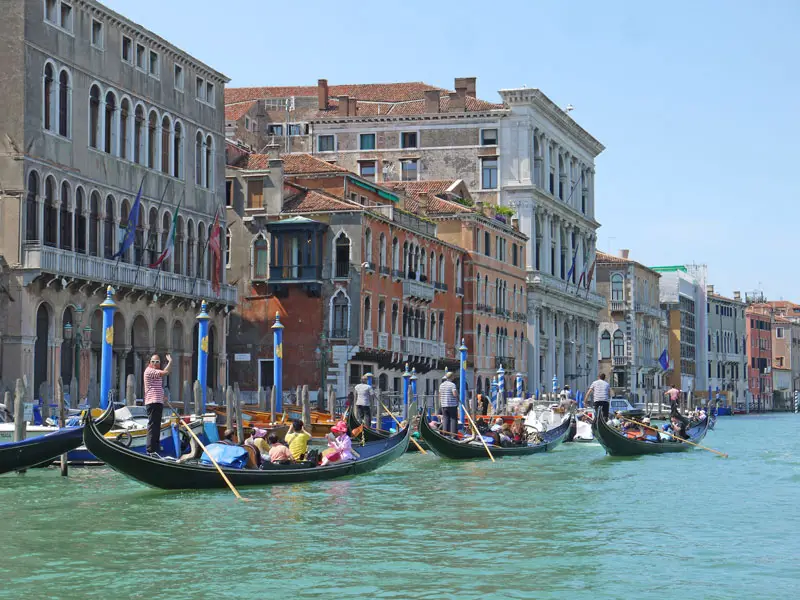 If you plan to travel in between, consider the Rome to Venice train that connects these two captivating cities. The train offers a convenient and comfortable way to experience the picturesque Italian countryside as you transition between these cultural gems.
Recap
The Mediterranean climate with hot summers and mild winters, requires travellers to pack lightweight, breathable clothing and sun protection during the summer months. Layered clothing, winter accessories, and waterproof footwear are essential for staying warm and comfortable during winter, especially in mountainous regions.
Spring and autumn call for adaptable clothing options that can be layered and adjusted to changing temperatures.
Remember to also respect local customs and traditions by dressing modestly, when necessary, especially if you plan on visiting cathedrals.
We hope you've found our tips useful!