Oooh, we do love a glass of good European vino during our visits to Southern Europe! When it comes to indulging in the finest wines, Europe stands firm at the epicentre of grape harvesting and winemaking. The old-world charm, picturesque vineyards, and centuries-old winemaking traditions have established Europe as a wine lover's paradise.

Among the countless wine regions that grace our continent, few can rival the allure of Spain, Italy, and Portugal. So, if you're a wine lover like us, let us take you on a journey through seven of the best wine tour destinations in Europe, including the captivating cities of Lisbon, Porto, Madrid, and Barcelona, along with three more hidden gems.
Fasten your seatbelts and get ready to immerse yourself in an exploration of Europe's wine wonders!
Lisbon
Our wine adventure commences in the vibrant capital of Portugal, Lisbon. Nestled on the banks of the Tagus River, Lisbon is a city that seamlessly blends tradition with modernity. With its cobblestone streets, colourful neighbourhoods, and rich cultural heritage, Lisbon offers a delightful ambience to kickstart our wine journey.
The nearby wine region of Colares is a treasure trove for wine enthusiasts, famous for its distinctive Ramisco grape variety. Here, you can visit historic wine cellars, meet passionate winemakers, and savour robust and earthy wines that reflect the essence of this enchanting region.

As you explore the city, be sure to stop by one of the traditional wine bars known as "tascas" and sample some Vinho Verde, a light and refreshing Portuguese wine. Lisbon's charm and elegance are sure to leave you enchanted with the flavours of Portugal. Now, let's take a Lisbon to Porto train and carry on exploring!
Porto
Continuing our "vinho" expedition, we set our compass to the charming Portuguese city of Porto, located along the Douro River. Known as the birthplace of Port wine, Porto is a must-visit destination for any wine connoisseur.

The Douro Valley, a UNESCO World Heritage Site, is just a stone's throw away from the city. Here, terraced vineyards hug the steep slopes, creating a mesmerizing panorama that might just leave you breathless. Take a leisurely boat cruise along the river, visit renowned Port wine cellars, and sample the rich and fortified flavours that have made Porto famous worldwide. The city itself is a treasure trove of wine experiences, with charming wine bars and cellars tucked away in narrow alleys.
Indulge in a glass of Tawny or Ruby Port while enjoying the picturesque views of Porto's old town and the iconic Dom Luís I Bridge. Porto's warm hospitality and the velvety depths of its Port wines will create an unforgettable experience.
Madrid
Leaving the shores of Portugal behind, our next stop takes us to the heart of Spain, to the vibrant capital city of Madrid. While known for its cultural landmarks and lively atmosphere, Madrid is also a hidden gem for wine enthusiasts.
The nearby region of Ribera del Duero boasts prestigious vineyards producing exquisite red wines, notably Tempranillo. Embark on a wine tour through the rolling hills, visit family-owned wineries, and enjoy the warm hospitality of the locals. The experience of tasting a velvety Reserva or Gran Reserva wine paired with traditional tapas will undoubtedly leave an indelible mark on your palate.
In addition to Ribera del Duero, Madrid is also a gateway to the renowned wine regions of Rioja and Priorat, where you can further explore the diversity and excellence of Spanish wines. The combination of Madrid's vibrant energy and the exquisite wines of its surrounding regions creates a wine lover's paradise that cannot be missed.
Barcelona
We suggest you quickly board the train from Madrid to Barcelona since no European wine tour would be complete without a visit to the enchanting city of Barcelona. Nestled on the northeastern coast of Spain, the city is renowned for its stunning architecture, vibrant food scene, and, of course, excellent wines.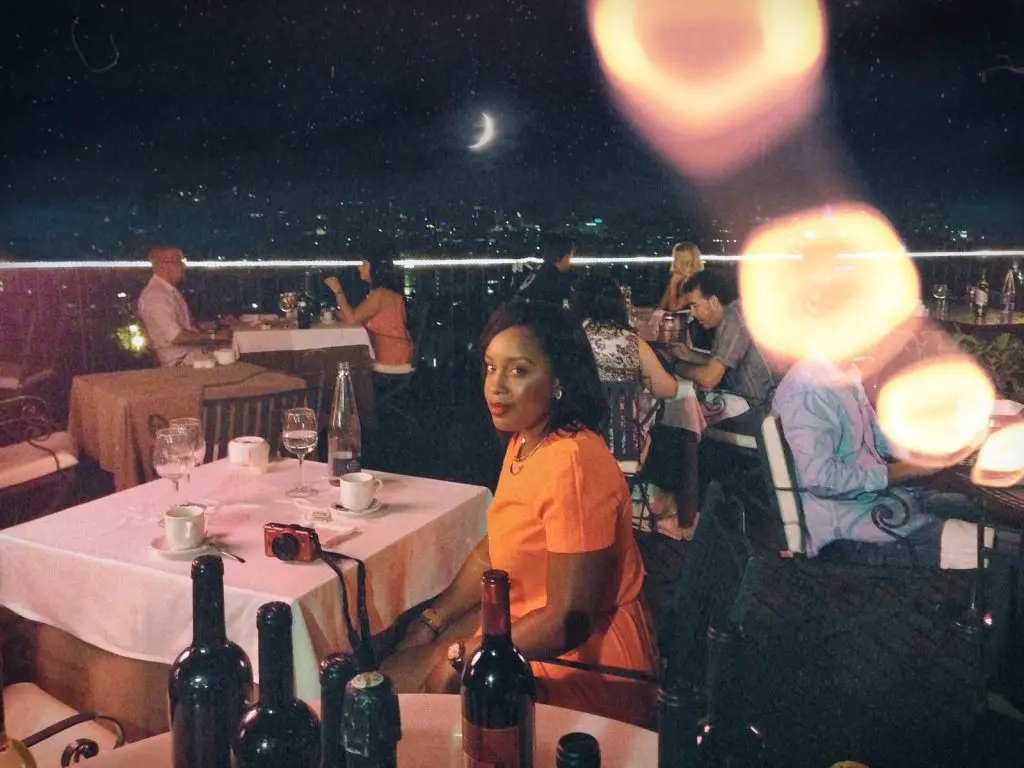 Just a short drive from the city lies the Penedès region, where Cava, Spain's beloved sparkling wine, takes centre stage. Explore the vineyards, learn about the meticulous process of crafting Cava, and raise a glass while overlooking the sparkling Mediterranean Sea. Barcelona's lively spirit and the beauty of Cava create an unbeatable combination that will ignite your senses.
Additionally, Barcelona serves as an excellent base to venture into the neighbouring regions of Priorat and Montsant, where you can discover exceptional red wines crafted from Garnacha and Cariñena grapes. Barcelona's cosmopolitan flair and the diverse array of wines make it a captivating destination for wine enthusiasts.

Veneto
Next up, pack your bags and head to Italy's Veneto wine region, a slice of vino heaven just a stone's throw away from the magical city of Venice.
Nestled in the northeastern part of Italy, Veneto boasts an incredibly diverse range of wines. You'll find everything from light and crisp whites like Soave and Prosecco to rich, full-bodied reds such as Amarone della Valpolicella and Valpolicella Ripasso. It's like a party in your mouth, and every flavour is invited!
From the cool-climate vineyards of Conegliano and Valdobbiadene, Prosecco reigns supreme. It's light, it's bubbly, it's got that refreshing apple-pear zip. Perfect for a Venetian sunset toast.

Visiting the Veneto wine region is an absolute must for any wine lover. Picture yourself wandering through sun-drenched vineyards, chatting with passionate winemakers, and indulging in delicious local cuisine. Trust us, it's the kind of experience that'll leave you giddy with delight.
What makes this wine paradise even more irresistible is its close proximity to Venice. That's right, just hop on a train or take a short 1-hour drive, and you'll be wandering the romantic canals and cobblestone streets of Venice in no time. Could there be a more perfect pairing?
Bordeaux
Crossing the borders into France, we arrive in the world-renowned wine region of Bordeaux. Revered as the epitome of French excellence in winemaking, Bordeaux offers a treasure trove of prestigious appellations, including Médoc, Saint-Émilion, and Pauillac.
The region's iconic châteaux, with their elegant architecture and centuries of winemaking history, beckon you to explore their cellars and taste their exceptional creations. From the full-bodied Cabernet Sauvignon blends to the luscious Merlots, Bordeaux wines embody sophistication and refinement.

Set amidst lush vineyards, Bordeaux provides an idyllic setting to indulge in the artistry of winemaking while savouring the flavours that have enchanted wine enthusiasts for centuries. Explore the charming city of Bordeaux itself, with its lively markets, gourmet restaurants, and wine bars offering an extensive selection of local wines.
The combination of Bordeaux's grandeur, its world-class wines, and the French art de vivre make it a must-visit destination for wine lovers.
Rome
Our wine adventure commences in the eternal city of Rome, where ancient ruins and modern elegance merge seamlessly. While Rome may be renowned for its historical landmarks, it is also a hidden gem for wine enthusiasts.
The surrounding region of Lazio is gaining recognition for its unique wines, particularly the crisp and refreshing Frascati and the rich and velvety Cesanese. Take a break from exploring the Colosseum and Vatican City to indulge in a wine-tasting experience at one of Rome's enotecas (wine bars) or visit a nearby winery.
Immerse yourself in the local wine culture as you sample these distinctive wines and learn about their ancient origins. Rome's captivating history and vibrant wine scene create an unforgettable blend that will leave you enchanted.
Florence
Continuing our wine journey, let's head to the charming city of Florence via the Rome to Florence train, nestled in the heart of Tuscany. Known for its breathtaking architecture and Renaissance art, Florence is also a gateway to the world-renowned Tuscan wine region. As you may already know, Florence is one of our best city breaks in Europe for couples.

Just a short drive from the city of Florence lies the Chianti Classico region, where rolling vineyards and picturesque landscapes create a perfect backdrop for wine enthusiasts. Indulge in tastings of the iconic Chianti wines, with their bold flavours of Sangiovese grapes, and discover the elegance of the Brunello di Montalcino or the richness of the Vino Nobile di Montepulciano.
Florence itself offers an array of enotecas and wine shops where you can sample and purchase a wide selection of Tuscan wines. The combination of Florence's artistic heritage and the excellence of Tuscan wines will transport you to a world of sensory delight.
Which Wine Region Will You Decide to Explore?
Europe's wine tour destinations offer an enchanting blend of history, culture, and the exquisite flavours of the vine. From the sun-kissed landscapes of Tuscany to the prestigious cellars of Bordeaux, each destination has its unique story to tell and its own palette of flavours to offer. Lisbon, Porto, Madrid, and Barcelona also serve as perfect gateways to the wine wonders of Portugal and Spain.
So, embark on a cheerful adventure through these seven European wine tour destinations, and let the magic of their vineyards and wineries ignite your passion for the art of winemaking. Cheers to unforgettable experiences, new discoveries, and the joy that wine brings to our lives!