Even the most confident person on Earth can completely stress themselves out when trying to come up with romantic marriage proposal ideas. Asking the person you love to spend the rest of their life with you doesn't necessarily need to be a daunting task. Trust me, I've done it… okay it was a little daunting. However, if your partner is in a beautiful or romantic setting and they're relaxed, then you should be just as relaxed as they are – and hopefully not too nervous!
I've been to a few romantic places in my time, and being the nice-guy that I am, I want to alleviate some of your stress by recommending my top 10 romantic places where you can pop that all-important, life-changing question – and also give you the perfect excuse to book a trip.
Since I whisked Nat off to New York, took her on a horse & carriage ride through Central Park and asked her to marry me back in 2007, I've visited some destinations that have made me think "Wow! Now THIS would have been an amazing place to have proposed" – hopefully you agree and you get a light bulb moment when you see my Top 10 List of romantic marriage proposal ideas… Enjoy, good luck and congratulations on your future engagement!

10. Cruise Along the Grand Canal on a Gondola in Venice, Italy
As far as clichès go, your other half might even guess what you're up to when you suggest a gondola ride across the Grand Canal in Venice – so make it a surprise! As predictable as it may be, it's dreamy and it's far from short on romance and wow-factor. A Venetian gondola ride will set you back €80 Euros for approximately 20 minutes on the water; and your gondolier may even sing for you if you're (un)lucky! Oh, before I forget… please try your very best not to drop the engagement ring in the water!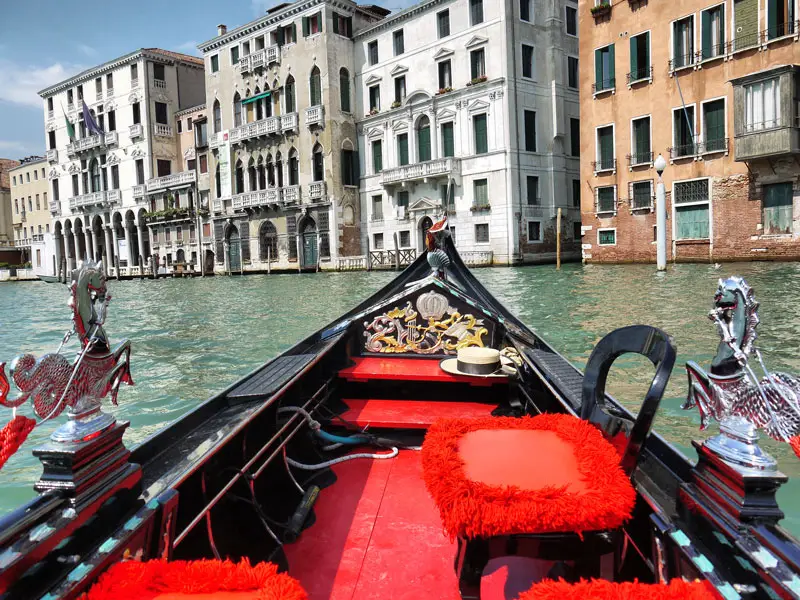 9. Watch the Sun go Down From a Bridge in Paris, France
Paris, ooh la la! Go to Google, type in "paris sunset time" and make your way to Alma Bridge (or Pont d'Alma) 45 minutes before that time. Not only do you get to witness an amazing sunset, but you also get unobstructed views of the Eiffel Tower and the River Seine. You can thank me later. Need more ideas on where to propose in Paris? Nat and I have written a more detailed guide here.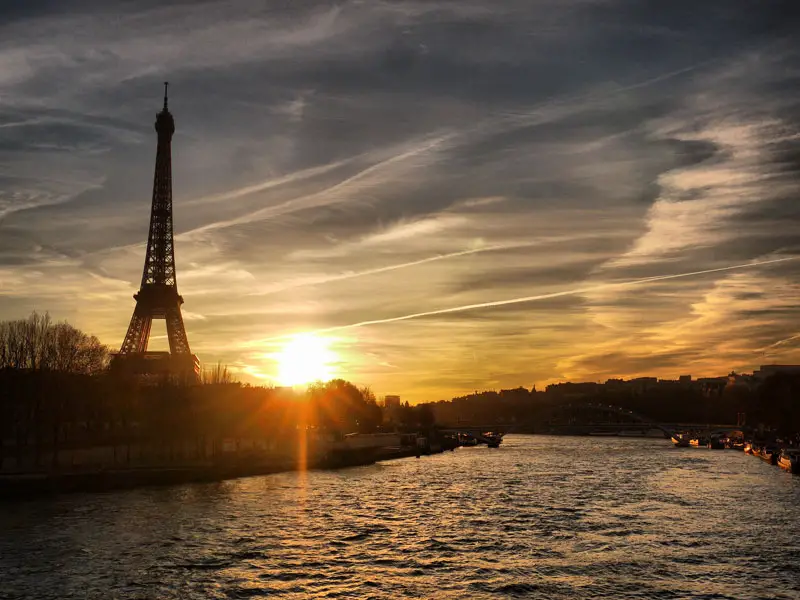 8. Bask at the Summit of a Mystic Mountain in Ocho Rios, Jamaica
Ski-lifts (in a country that has never seen snow), an infinity pool, water slides and down-hill bobsled rides. Mystic Mountain is the perfect place for both serenity and re-living scenes from the Cool Runnings movie! Nat and I came here purely to hurtle downhill on bobsleds, so it was a pleasant surprise to be greeted by such jaw-dropping views at the top.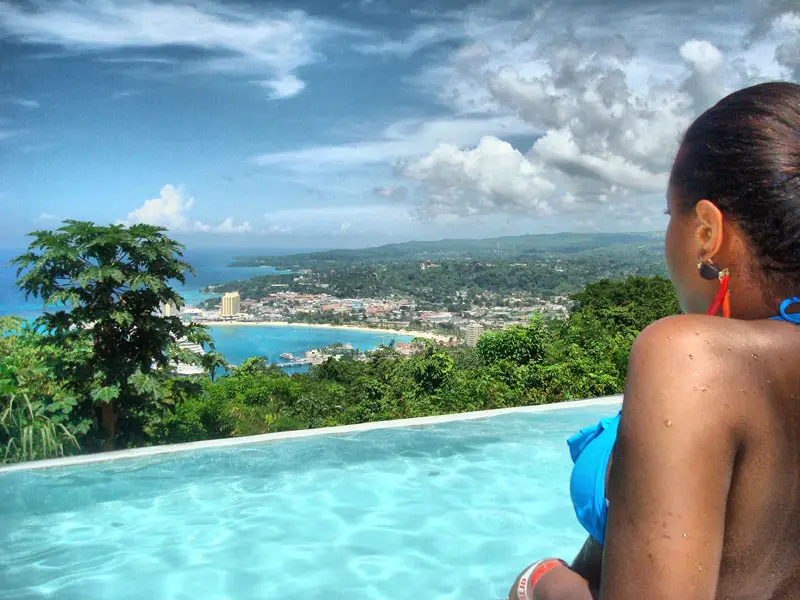 7. Co-exist with Nature in a Rainforest in Lombok, Indonesia
There's something calming about listening to frogs, crickets and other wildlife conversing while the sound of a waterfall patters in the background. Mount Rinjani National Park is the most popular hiking spot on the Indonesian island of Lombok and what a beautiful place it is, it reminded me of the rainforest in the Avatar movie – with plenty of spots for privacy.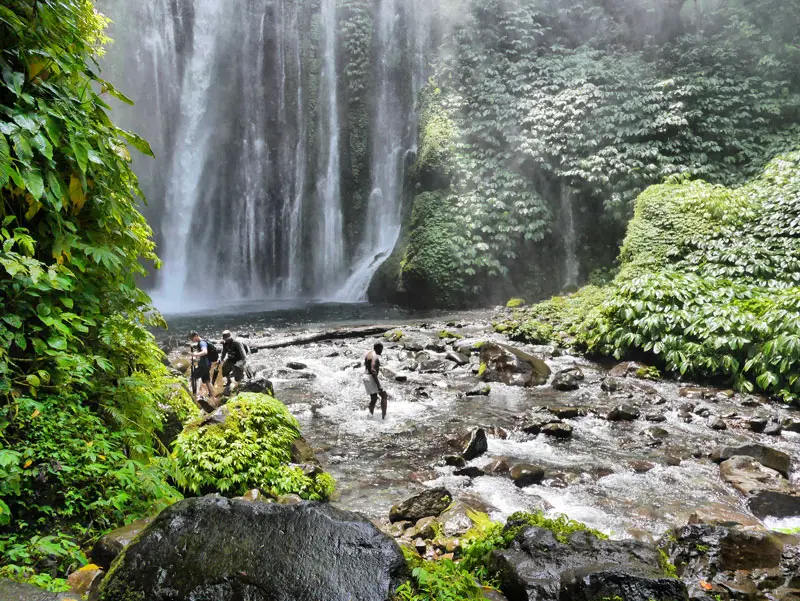 6. Indulge in Cliff-Side Dining in Ibiza, Spain
On our first wedding anniversary, I took Nat to a cliff-side restaurant called Amante Beach Club in iBeefa (yes, that's how we say it in London). The awe-inspiring views, the sound of the waves hitting the shore and the privacy make this a perfect choice for a romantic marriage proposal.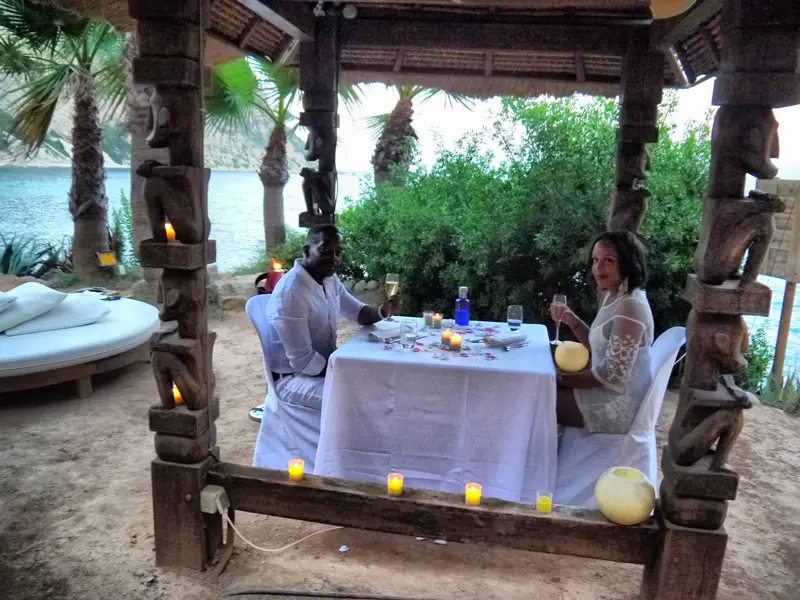 Enjoying our Marriage Proposal Ideas?
Get more Travel Tips like this Sent Straight to your Inbox
[optin-cat id="4276″]
5. Admire a Beach Sunset in Bali, Indonesia
There are several locations along the South-West coast of Bali where you can witness the reddest, purplest (?) and most-fiery sunsets you are likely to ever see in your lifetime. Our favourite places to see these sunsets are in Seminyak at Woo Bar at the W Hotel, Potato Head Beach Club and Ku De Ta beach club. I'd say that Woo Bar is the most romantic of the three.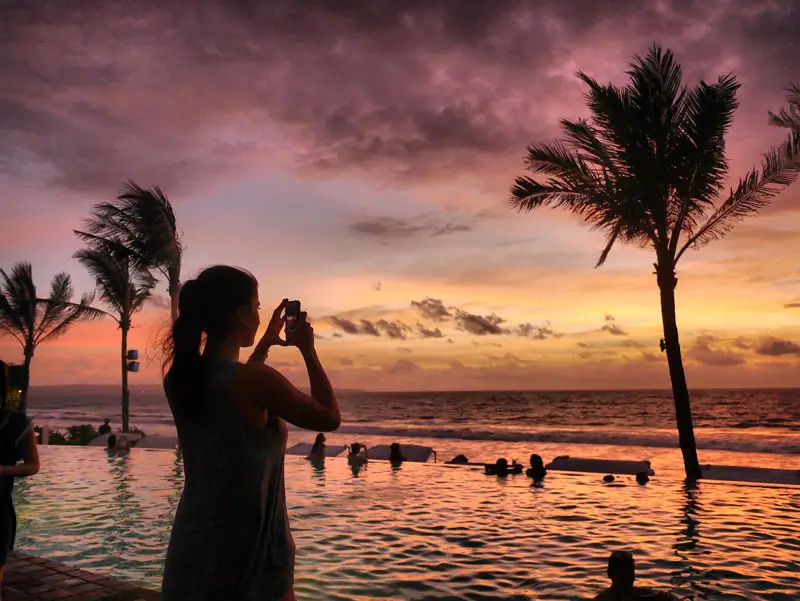 4. Dine in the Sky, Overlooking Bangkok, Thailand
Not only is this the most expensive meal I've ever paid for, but Lebua at the State Tower in Bangkok has also blessed me with one of the top 3 most romantic meals I've ever had. If you want to save a bit of money, do NOT be like me and order the 5-course tasting menu from Breeze Restaurant. Ouch! After you've popped the question against this perfect city backdrop, you can walk on over to Sky Bar (also in this tower) to celebrate over a couple of cocktails – this bar is where parts of the Hangover 2 were filmed.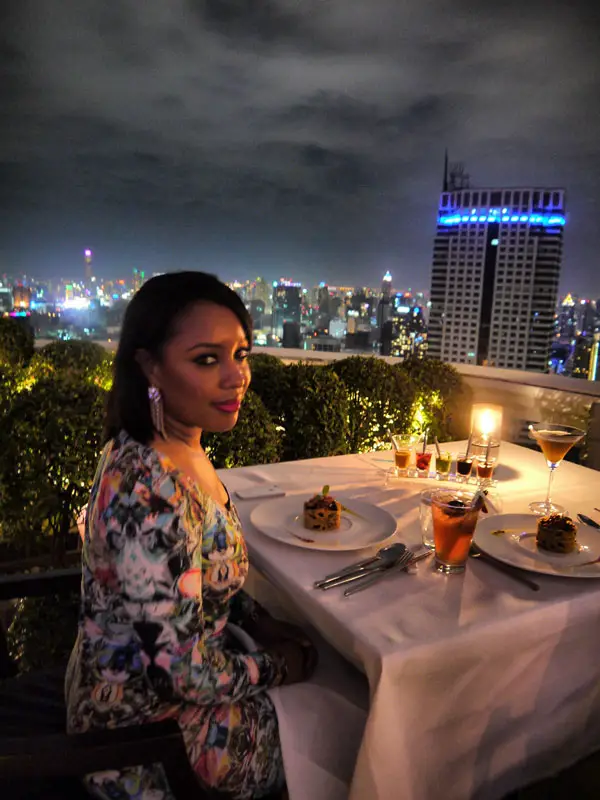 3. Float on a Boat Across Lake Como, Italy
My favourite lake in Italy! Nothing quite prepares you for the sheer size and beauty of Lake Como and its colourful surroundings. Nat and I drove all the way to the small town of Bellagio from home (in London) and the drive around the lake was a scenic marvel in itself. In the main town of Bellagio, there are private boat tours which depart fairly regularly, and you definitely won't be disappointed with the scenery once you're out on the lake. It's truly a special place and one of my more romantic marriage proposal ideas.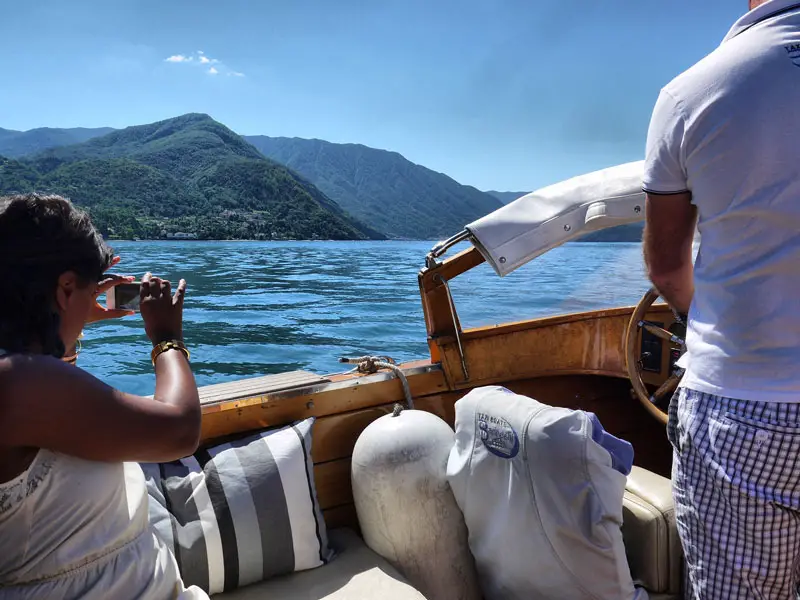 2. Canoe on a Magical Lagoon in Phang Nga Bay, Thailand
During a boat tour of James Bond Island, a tour guide will usually take you around the whole region of Phang Nga Bay. Nat and I took a full-day tour tour from Phuket and this was our favourite segment of the tour. You hop off your big tour boat, hop into a canoe, lay flat on your back as you canoe through the lowest caves you've ever seen, then you emerge on the other side drifting on a mystical lagoon! The atmosphere is so calm and peaceful that you could hear a pin drop – until a monkey howls from hundreds of metres above in the trees.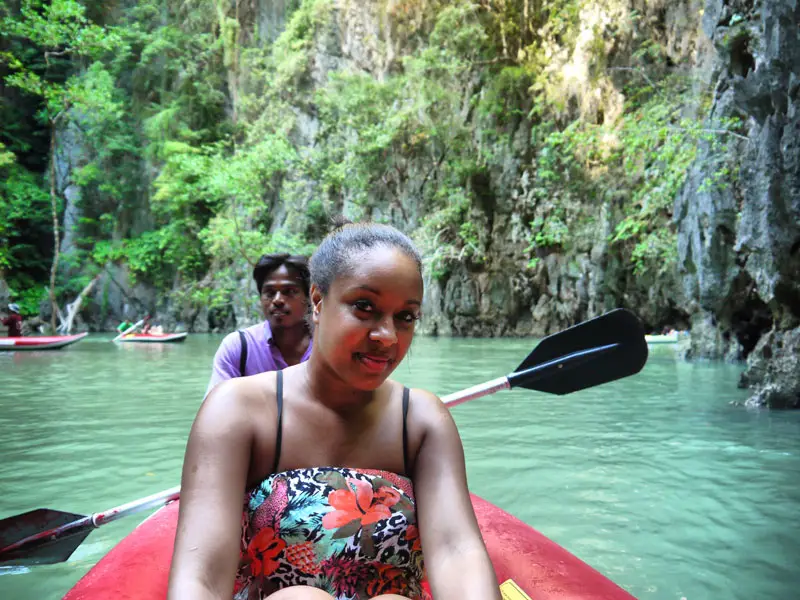 1. Luxuriate on a Private Beach in Bora Bora, French Polynesia
No matter where you are in the World, Bora Bora is an expensive place to get to, but oh my Lord is it worth it. Some of the hotels are situated on their own private island (known as a "Motu") – such as the Intercontinental Bora Bora Resort & Thalasso Spa, which is where Nat and I spent our honeymoon. The intimacy, serenity and desert-island-like tropical setting make this my number 1 destination for a romantic marriage proposal – so book your flights now and go and pop that question! Download our free "Go To Bora Bora" app to find the most fun things to do in Bora Bora, as well as the best restaurants to eat at and the liveliest nightlife venues to party the night away!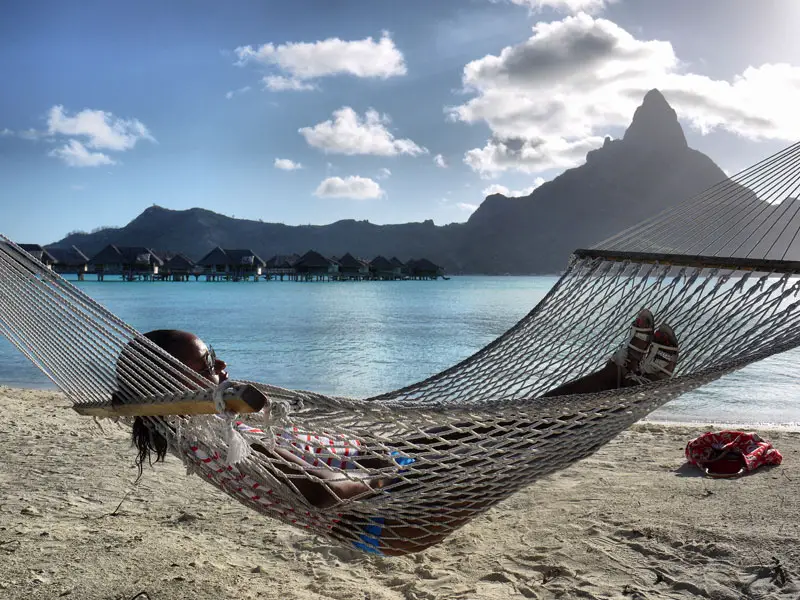 Plan Your Marriage Proposal
Download one of our FREE travel apps, which are perfect for couples! Get even more marriage proposal ideas from The Maldives, Dubai, Paris, Bora Bora and Rio de Janeiro right now on your iPhone, iPad, Android, Apple TV and Amazon Fire TV Stick.
We always look for the best deals when it comes to flights, accommodation and tours. Over the last 2 decades of enjoying trips together (including our very own marriage proposal trip to New York), we've come to rely on a few providers that have saved us money and given us a great service…
HOTELS AND ACCOMMODATION
Booking.com gives you access to the largest selection of hotels and resorts in the World, often offering great deals and discounts on many properties
CHEAP CAR HIRE
TravelSupermarket – Offering car rentals worldwide for as little as £2.60 per day (or $3.70 USD), TravelSupermarket finds you the cheapest and best deal by comparing car hire prices at Avis, Hertz, Sixt, Budget, Holiday Autos and more
TRAVEL INSURANCE
World Nomads – Simple, flexible and affordable worldwide travel insurance which includes 24/7 emergency assistance before & during your trip, valuables protection, trip cancellation cover and more