Brazil's host City of the 2014 World Cup and the 2016 Olympics is a vibrant, and often mysterious place. Most people outside of Brazil know very little about Rio de Janeiro, other than the fact that there are communities of people living in colourful favelas (densely-populated slum neighbourhoods).
Are you planning a trip to Rio? Get instant access to all of the most FUN things to do in Rio, download our FREE Rio de Janeiro travel guide app for your iPhone, iPad, Android, Apple TV or Amazon Fire TV Stick. You can use the app to instantly book guided tours, activities and restaurants – best of all, it works offline! To build even more excitement for your lively Brazilian trip, count down the days, hours, minutes & seconds until your trip with our CAN'T WAIT! Vacation Countdown app 😊
Want to find out more about the Cidade Maravilhosa / Marvelous City? Check out these 10 Rio de Janeiro facts…
10. Rio de Janeiro Means "January River"
Although there isn't a river there, the Portuguese sailed into a large bay on the 1st of January 1502 and named it "January River" (or River of January) – they mistakenly thought it was the mouth of a river. This bay was later renamed Guanabara Bay, which means "Bosom of the Sea".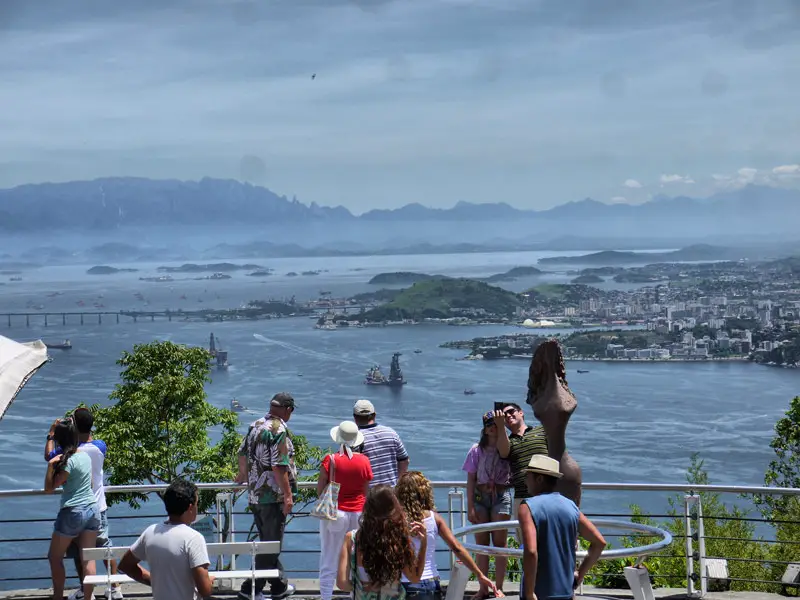 9. Samba Originated from African Slaves in Rio
The most famous dance in Brazil – the Samba – is an African dance which is synonymous with Rio Carnival. During the transatlantic slave trade, approximately 5 million African slaves were brought to Brazil and many worked on plantations in Rio de Janeiro. Samba derives from "Semba" – a traditional African music, originating from the ex-Portuguese colony of Angola, in West Africa.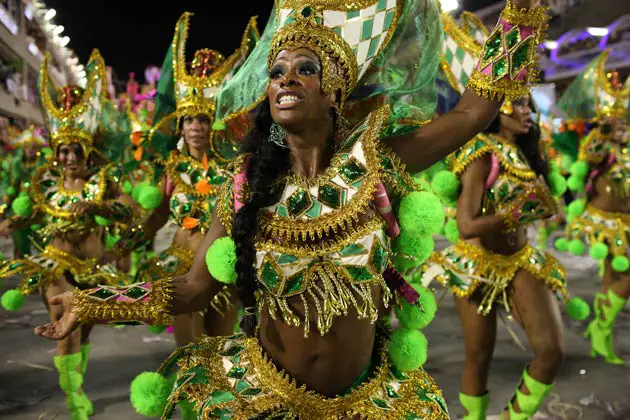 8. The Pope Gave a Church Service to 3 Million People on Copacabana Beach
Rio de Janeiro hosted the 14th international World Youth Day, with events taking place between the 23rd and 28th of July 2013. Pope Francis held a Mass on Copacabana Beach on the final day of this Roman Catholic festival, attracting 3 million worshippers. This was Pope Francis' first trip abroad since becoming Pope, and he was mobbed by large crowds on his arrival.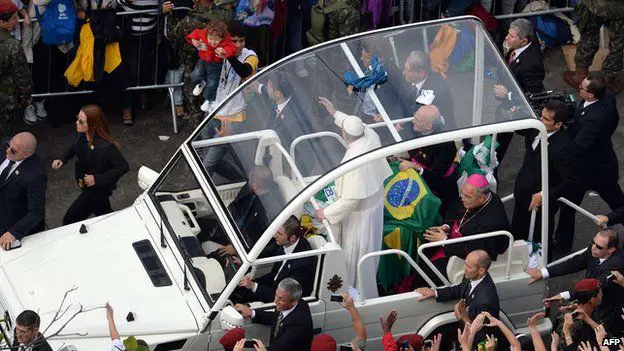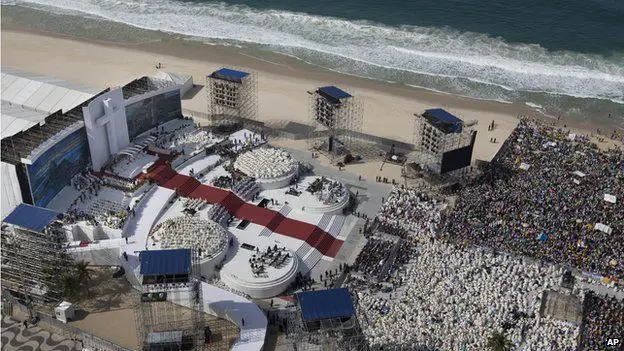 ---
Rio de Janeiro Related Posts…
---
7. Michael Jackson Shot a Music Video in one of Rio's Favelas
Michael Jackson and movie director Spike Lee shot the music video for "They Don't Really Care About Us" in Rio's Santa Marta Favela (you can even take a guided tour of this favela). Rio de Janeiro officials feared that this video would damage the City's tourism by highlighting its poverty. These officials accused Jackson of exploiting the poor and tried to prevent the video shoot from going ahead. However, Jackson and his production team persisted – and as a homage to the superstar singer, a bronze statue of Michael Jackson has been erected in a small square in the favela.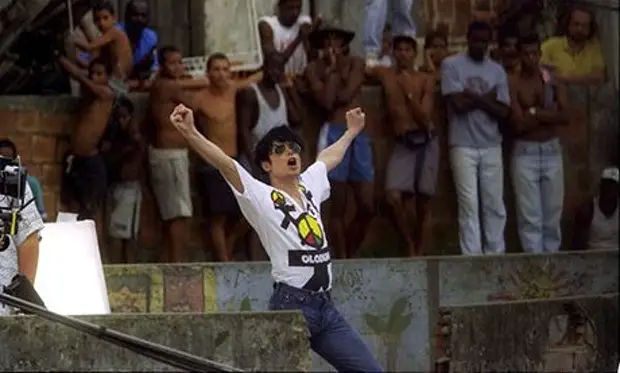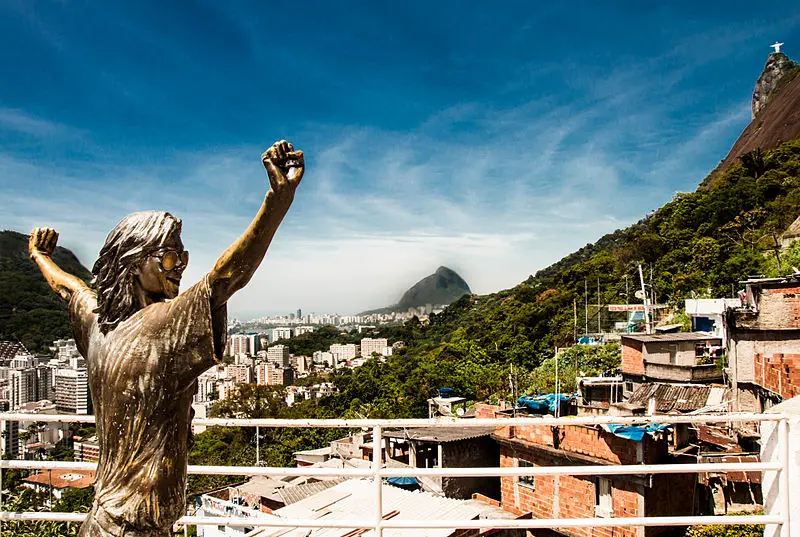 6. Ipanema Used to be a Stinky Lake
Rio's second-most-famous beach – Ipanema – translates to "Stinky Lake" in Brazil's native Tupi language. As Ipanema Beach is considered to be the stylish and sociable alternative to Copacabana beach, you would never guess that it's name was so offensive!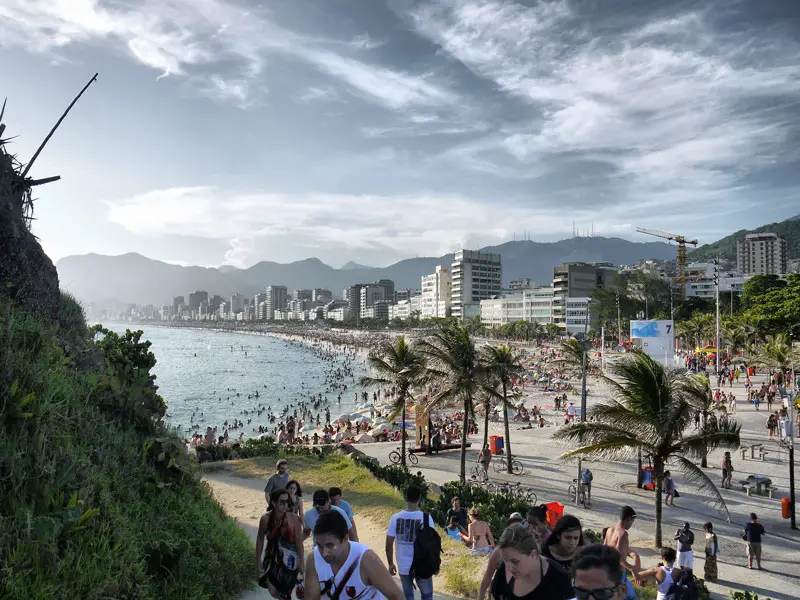 5. Rio is Home to One of the New Seven Wonders of the World
Cristo Redentor – or Christ the Redeemer in English – is one of the new seven wonders of the world. Standing on top of Rio de Janeiro's Corcovado Mountain, constructed from 1922 to 1931 and weighing 635 tonnes, this iconic statue of Jesus Christ is the symbol of the city.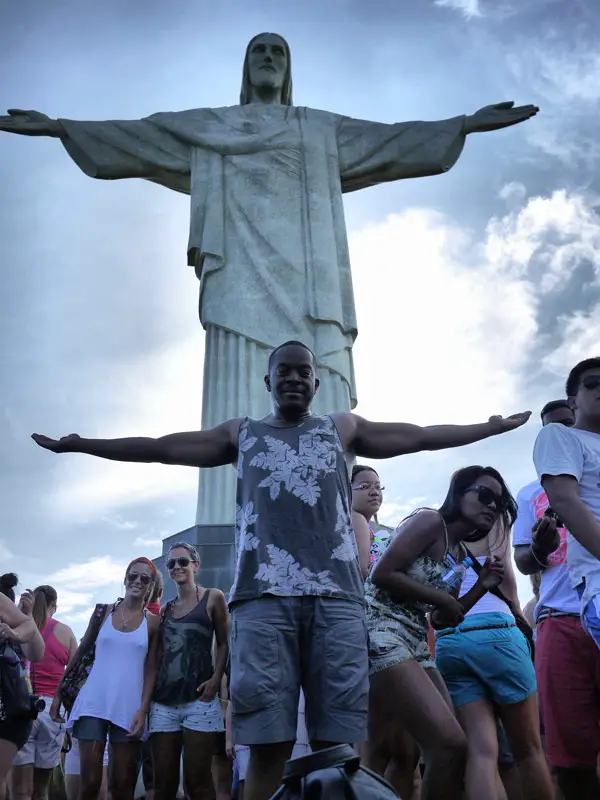 Oh, did we tell you that we had to endure a FIVE-HOUR WAIT to see Christ the Redeemer?
4. A "Carioca" is a Resident of Rio de Janeiro
Anyone who is from Rio or lives in Rio is referred to as a Carioca. The word actually originates from the native Brazilian Tupi word "Kara'i Oka" which means "white man's house". Carioca's can be credited with inventing the sport Footvolley on the sands of Copacabana beach (volleyball with the feet), as well as the famous Bossa Nova sound, which is a fusion of samba and jazz.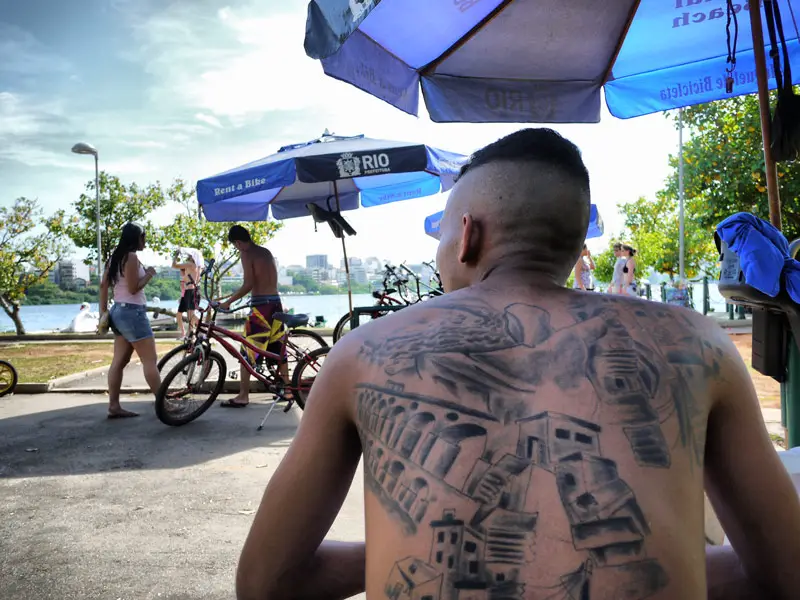 3. Rio Carnival is the Largest Carnival on Earth
We've spent new years eve on Copacabana Beach – it was absolutely heaving with people – and we were told that these crowds were nothing in comparison to the carnival. Approximately 1 million International tourists join in the celebrations with the 6.5 million cariocas already in the city.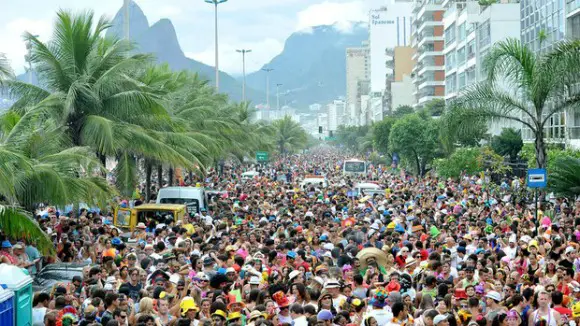 2. It is Illegal to Sunbathe Topless on the Beach
Unlike the sea of bosoms you can be subjected to on the beaches in Spain or Turkey, you'll not find a single bosom in sight on Copacabana or Ipanema beach in Rio. It is illegal to sunbathe topless on these beaches, but fear not – there is a nudist beach in western Rio called Apricot Beach (Praia do Abricó) that adults can visit so they can tan those hard-to-reach areas.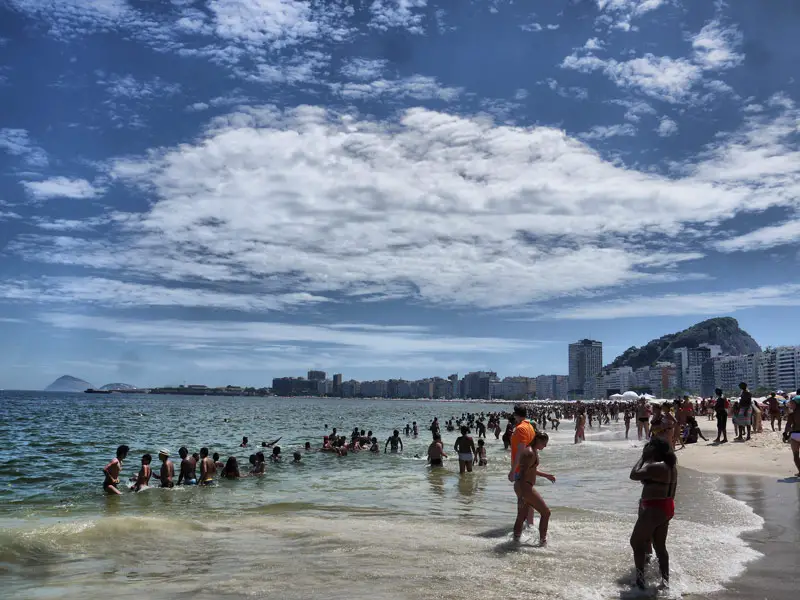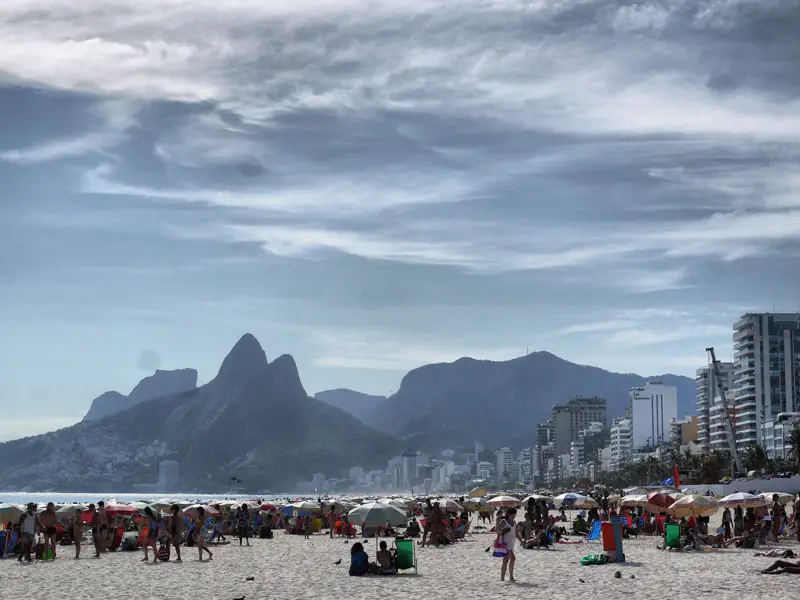 1. Christ the Redeemer is Struck by Lightning Several Times a Year
Standing at 125 feet / 38 metres tall (including its pedestal), the Christ the Redeemer statue is probably closer to the sky than it wants to be! Due to this, it has been struck by lightning many times and has needed to undergo repair work.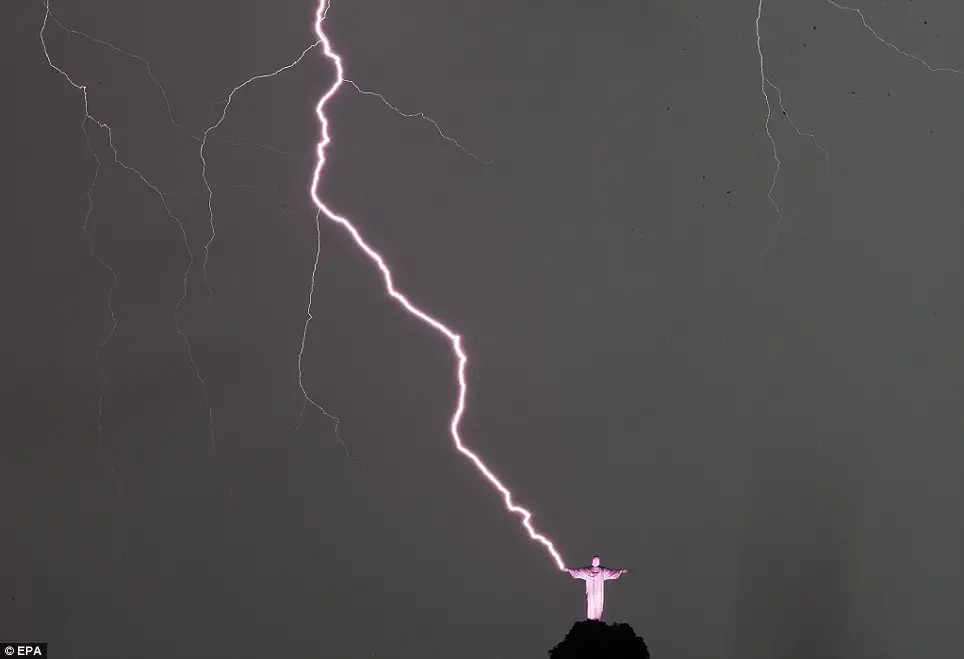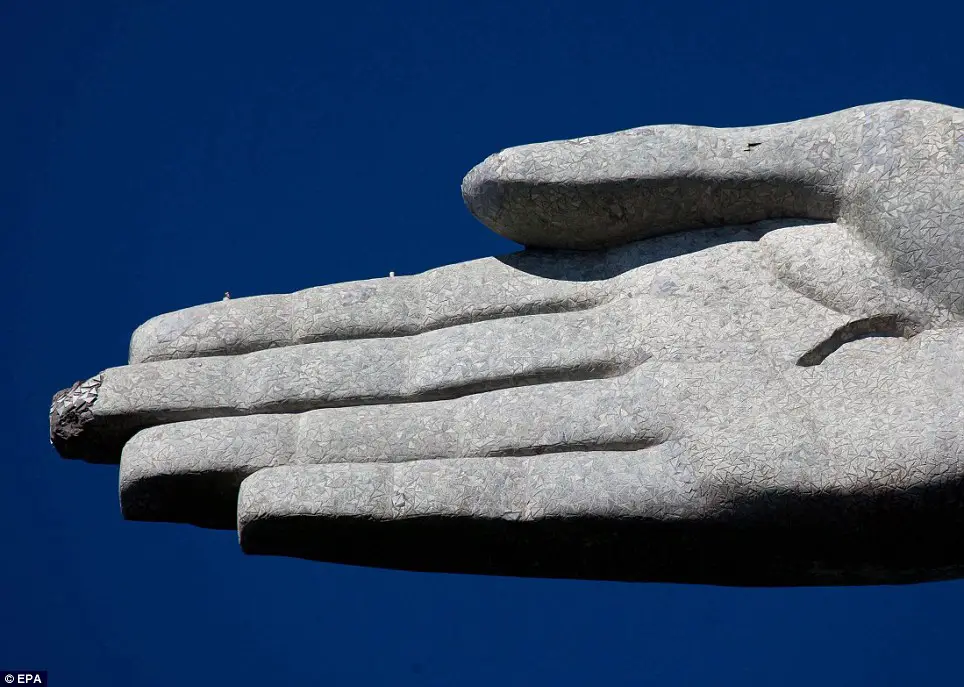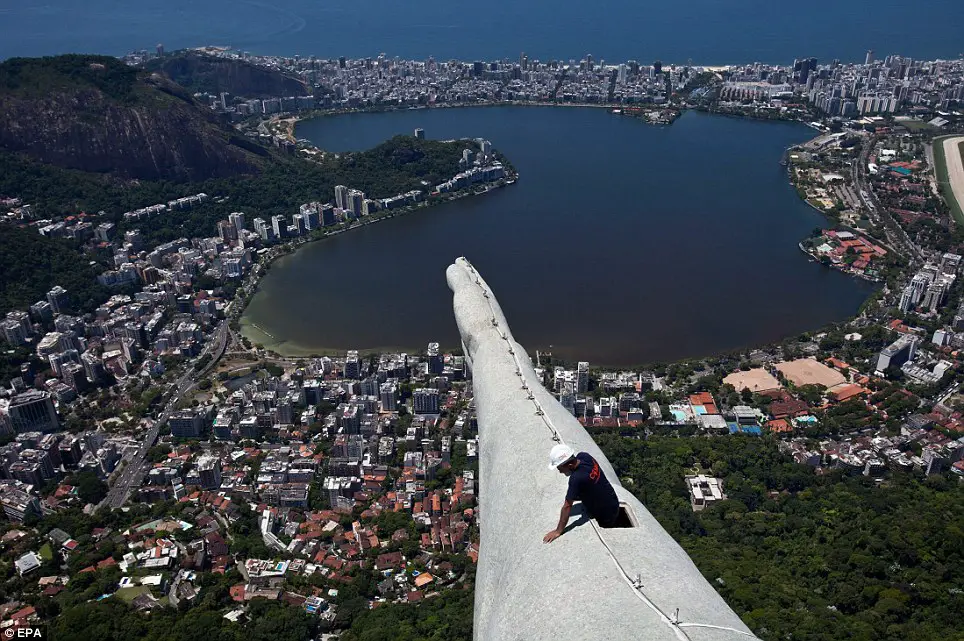 Plan Your Own Trip to Rio de Janeiro
The first thing you should do… Download our Free Go To Rio App for your iPhone, iPad, Android, Apple TV or Amazon Fire TV Stick. This will help you to plan your entire trip – from giving you the top 20 restaurants, attractions, nightlife and top things to do in Rio de Janeiro, to giving you access to the best tours in the city. Count down the days, hours, minutes & seconds until your Rio trip with our CAN'T WAIT! Vacation Countdown app 😊
We always look for the best deals when it comes to flights, accommodation and tours. Over the last 19 years of enjoying trips together, we've come to rely on a few providers that have saved us money and given us a great service…
GUIDED TOURS, ATTRACTIONS & THINGS TO DO
GetYourGuide.com – Excellent guided tours and all of the top things to do in Rio de Janeiro, hand-picked by local, English & Portuguese speaking tour guides.
HOTELS & ACCOMMODATION
Booking.com offers the lowest prices on a huge selection of 5,000+ hotels & rental properties in Rio de Janeiro. Hotels.com also offers up to 70% Discount on many of their Hotels in Rio. We've been using hotels.com since 2003 !!
FLIGHTS
Skyscanner can save you up to 20% OFF your flight price by comparing flight prices on hundreds of websites including Expedia, Booking.com, Opodo, British Airways, Virgin Atlantic, Emirates and more! Book a few months in advance and you'll find cheap flights to Rio, with many international flights flying direct from major cities.
CAR HIRE
TravelSupermarket – Offering car rentals for as little as £2.60 per day (or $3.70 USD), TravelSupermarket finds you the cheapest and best deal by comparing car hire prices at Avis, Hertz, Sixt, Budget, Holiday Autos and more
TRAVEL INSURANCE
World Nomads – Simple, flexible and affordable worldwide travel insurance which includes 24/7 emergency assistance before & during your trip, valuables protection, trip cancellation cover and more