Hands up, who loves the buzz of booking a holiday? I know I do, and once we've dipped into the holiday pot and got our destination, flight and hotel set; the next thing on my mind as a new (well, relatively new) mummy is how we will survive the trip and make it back with our sanity still in tact. One of the first things we now put a lot more consideration into when booking a trip is the flight. Gone are the days of booking dirt-cheap flights that mean waking up at the crack of dawn to get to the airport! Our daughter Layla was only 3 months old when we took her on her first flight, so we've learned how important it is to get this first part of the holiday right – flying with a baby takes careful planning. As they say, start as you mean to go on!
So, after a number of trips… baby and husband in tow, and lots (and lots) of trial and error, I've learned what has worked for us in having a relatively stress-free and enjoyable flight. Here are my top 5 tips for flying with a baby.
1. Schedule your flights around your baby's nap times
Booking a flight around the time Layla normally naps greatly increases the chances of her sleeping on the flight. In my book, sleeping for some or all of the flight is win-win. You can make this work for short or long haul flights; for the latter it just means booking an evening or night flight.
2. Reserve the most baby-friendly airplane seats
Whilst some airlines are great at accommodating travelling with a baby, this isn't something I'm prepared to leave to chance (thinking back to one of my weaker moments, cramped with Layla on my lap, right at the back of a plane with an airline I wont mention – still fills me with rage). Where possible I would highly recommend booking front row seats where you not only have more room to manoeuvre but also have the option of using a bassinet if that's something your airline offers. Being at the front also means getting off the plane first, which can only be a good thing! When front row seating hasn't been possible I've always found that window seats are the most comfortable.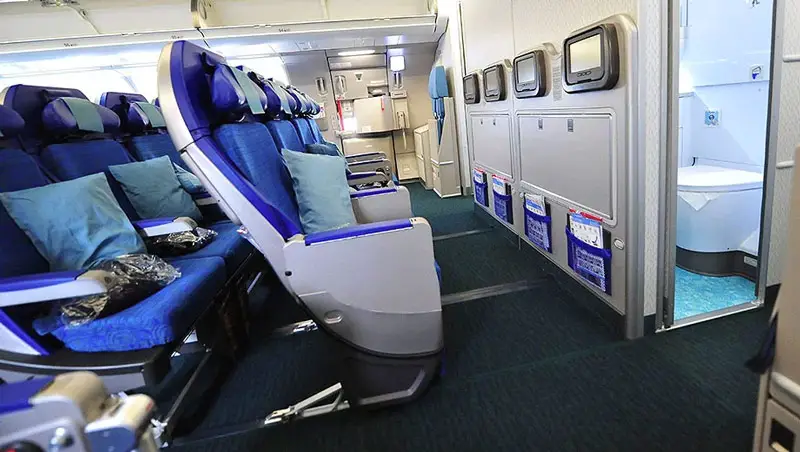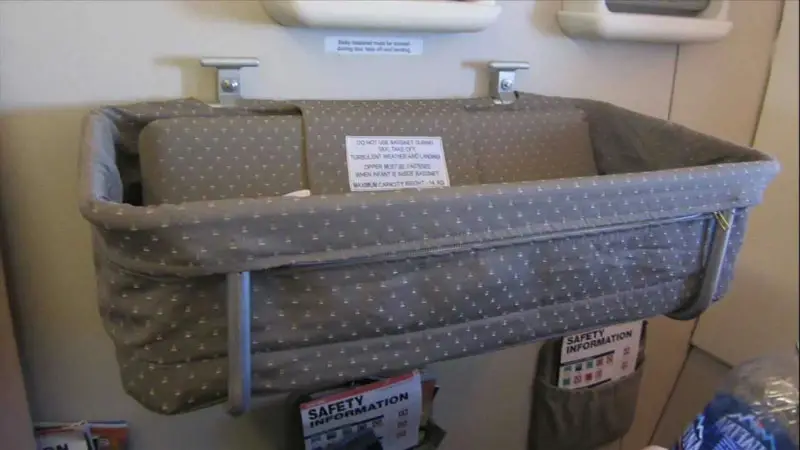 3. Pack a practical carry-on bag with all the essentials, but don't go overboard
No one wants to walk through an airport with a ton of big heavy bags, especially when travelling with a baby. I've found that using a medium-to-large holdall (such as our favourite Cath Kidston one) with large pockets and separate sections to be a lifesaver. Packing the basics such as nappies, wipes (we use WaterWipes), a change of clothes and baby food of course go without saying, so here are some of my other in-flight must-haves;
Hand sanitizer & anti-bacterial wipes – no explanation needed, planes are FULL of germs
Water or juice to keep your baby hydrated – As the hand luggage liquid restrictions are more relaxed when it comes to items for your baby I have always been able to bring through boiled water and a juice of my choice
Healthy snacks and food pouches – Snacks are always a good distraction and I've found IKEA's "ISTAD" food bags to be the easiest to travel with as they are compact and lightweight
Books and toys to keep your baby entertained – The less noisy the better!
Teething gel and pain relief – because I'd rather not be caught without it if needed
Something cozy for warmth – I like to pack a light jumper/cardigan and blanket as well as a cotton beanie hat as some flights can get extremely chilly
Travel Nappy/Diaper Changing Mat – My portable changing mat is also an easy to carry clutch bag with multiple pockets for nappies/diapers, nappy cream, wipes etc. It's one of the only items I don't even need to put in the airplane's overhead compartment since its nice and compact – perfect for changing nappies in the tiniest of plane toilets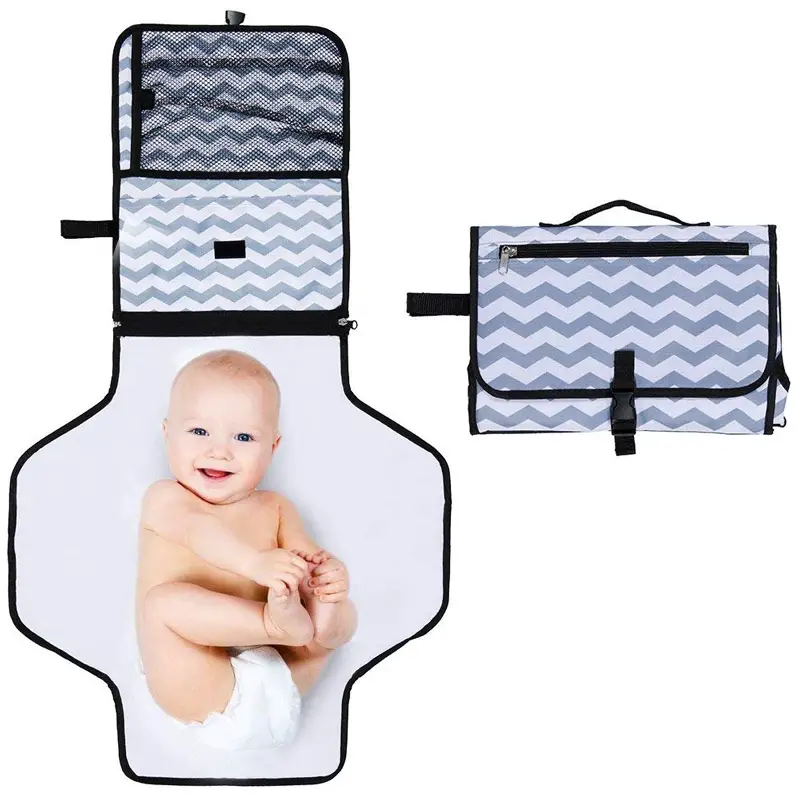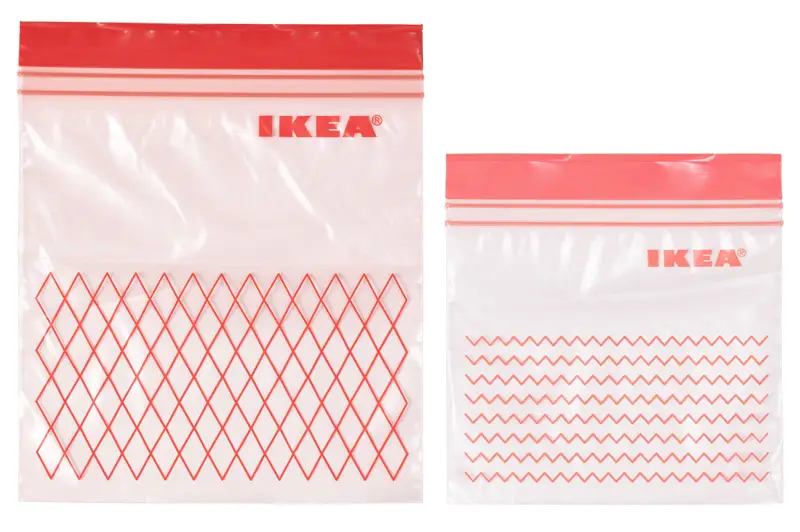 4. Keep painful ear pressure at bay for your baby with this clever trick
Probably the worst thing about flying is the painful ear-popping that many of us experience at take-off and landing. Personally I'm always armed with chewing gum and can be seen chewing more furiously than a camel on most flights! Before I get ambushed by the parent police, I'm not suggesting giving chewing gum to a baby – that would be ridiculous! That said, the frequent swallowing that comes with chewing gum can be easily replicated by breastfeeding or giving your baby a bottle of milk or water during take-off and landing. This has always worked really well for me and was also a good way to relax Layla, which helps us all enjoy the flight.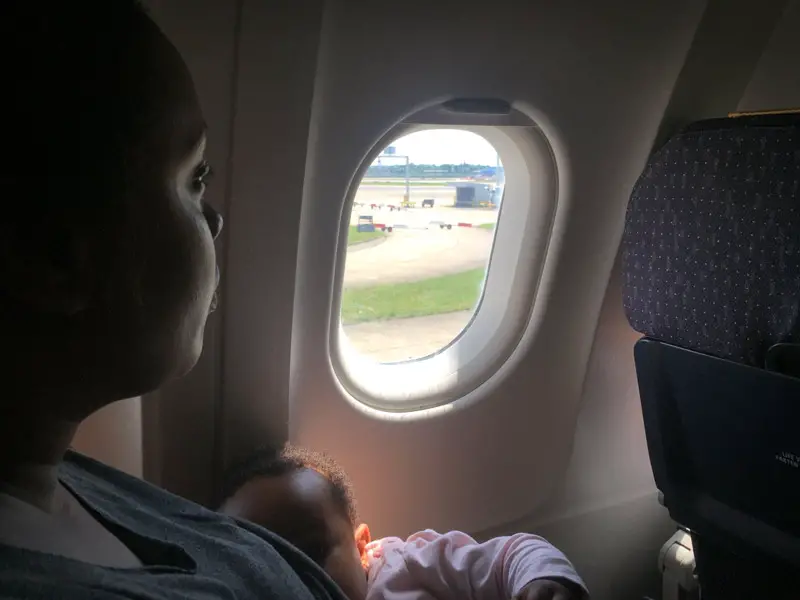 5. Don't forget about YOU
Okay, so you're 100% prepared with all the right baby bits and bobs, and a number of clever tricks up your sleeve. Nothing can go wrong, right? I'd love to say yes, but we don't live in a perfect world (that would be so dull by the way) so all we can do is stay positive, calm and happy and hope for the best! That also means taking care of yourself when travelling and I always make sure I am; a) in comfortable clothing, b) have a few healthy snacks and water to keep me going, and c) have my "mummy survival kit" to hand, which includes deodorant, tissue, face blotting paper to keep my (stress) shine at bay, mascara and a good book. Happy mummy = happy baby… or something along those lines.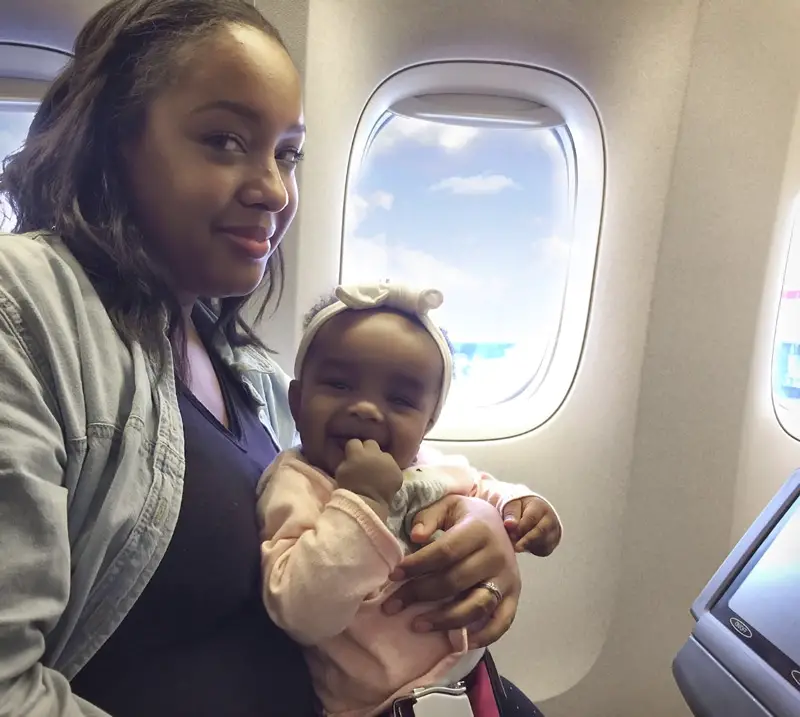 So, those are my top 5 tips for flying with a baby…
Thanks for reading! Try the tips and let me know how you get on, I'd love to hear from you…
DID THIS ARTICLE HELP YOU? FEEL FREE TO PIN IT 😉